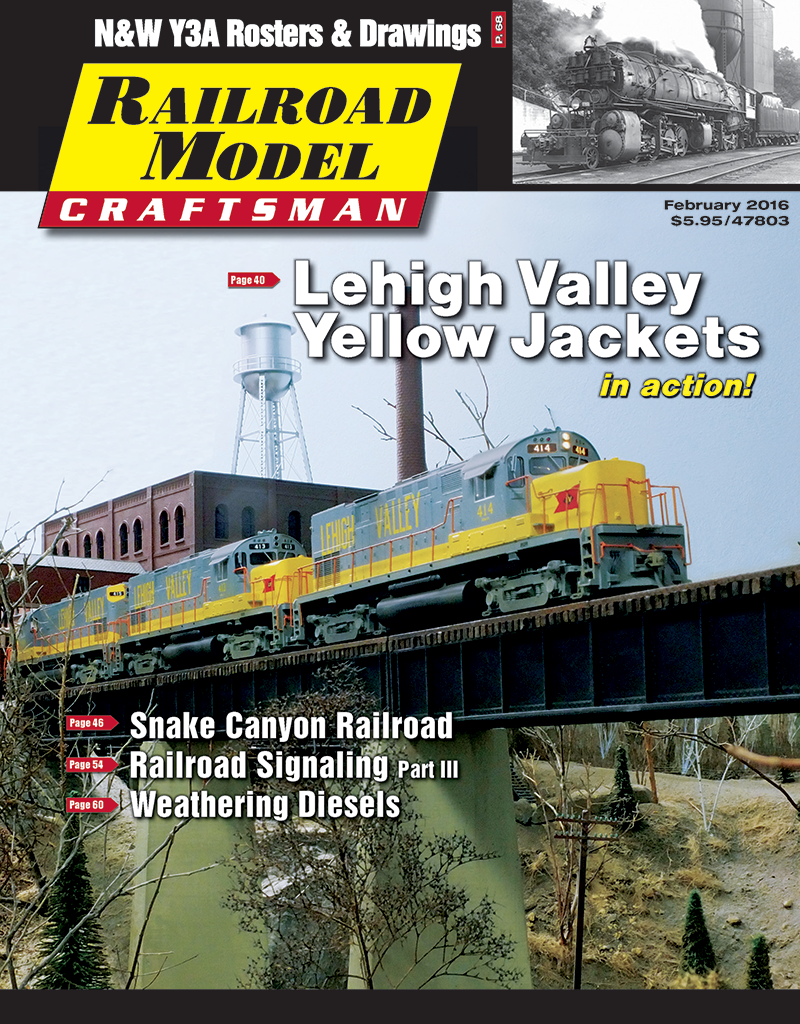 Railroad Model Craftsman February 2016
Features:
Yellow Jackets • by Craig Wilson — Railfanning in the shadow of Lehigh Valley Alco Century-420s.
Snake Canyon RR • by Bill Schaumburg — New Mexico-based Santa Fe Railroad in HO scale.
Railroad Signals • by Bruce Chubb, MMR — Railroad signal practices and their model railroad application, Part 3.
Weathering Diesels • by William E. Botkin — Solid techniques developed over 150-plus locomotives.
N&W Y3 and Y3a • by Robert D. Walz — A look at Norfolk & Western's articulated giants.
Departments:
Editor's Notebook • by Stephen Priest
Receiving Yard
Rail Books • Book news and reviews
RMC Timetable • Scheduled events and notices
RMC Perspective • by Don Heimburger
Look Both Ways • by Mike Schafer & Bill Navigato
Scratchbuilder's Workshop • by Bob Walker
Test Track • by Tony Cook — Product reviews
RMC/Dremel Kitbashing Award • by Tom Griffiths
Classified Ads • Commercial listings
Dealer Directory • Recommended hobby dealers
Advertising Index
---