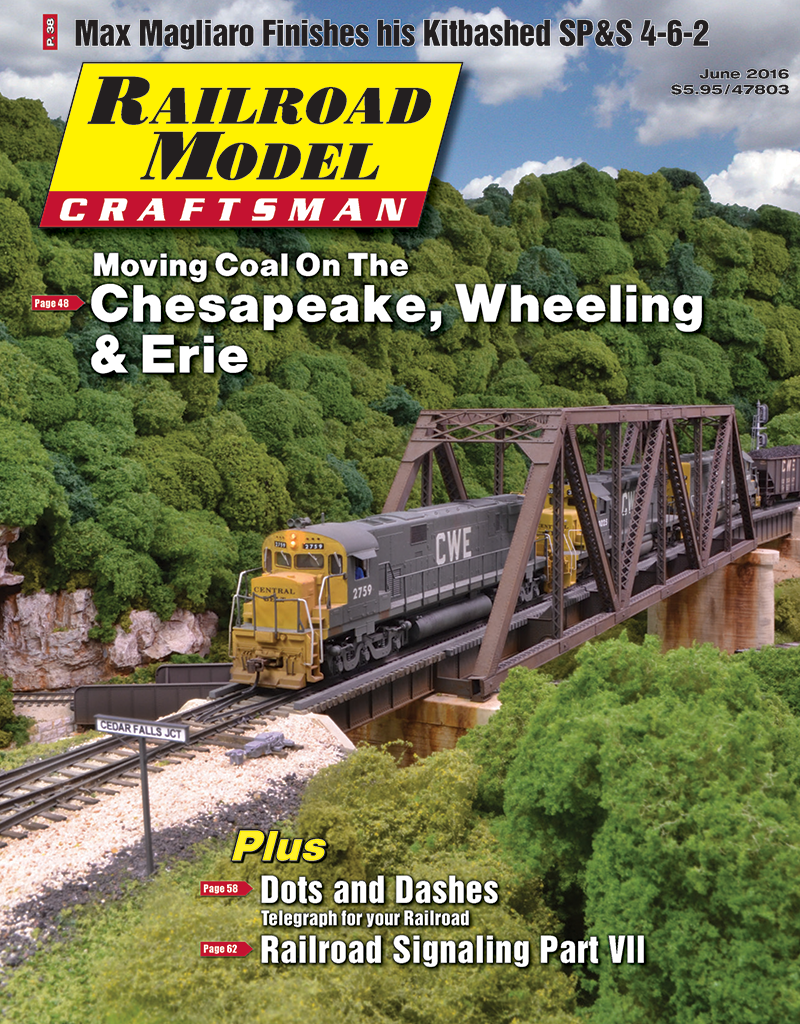 Railroad Model Craftsman June 2016
Features:
SP&S 4-6-2 Kitbash • by Max Magliaro — Final detail and paint for the SP&S 4-6-2 kitbash.
RMC Visits the CW&E • by Thomas R. Patterson — This coal-hauling railroad set in the summer of 1976 features amazing bridges and scenery typical of Virginia and West Virginia.
Dots & Dashes • by Trevor Marshall — A look at telegraphy and adding this early technology to your layout.
Railroad Signals • by Bruce Chubb, MMR — Railroad signal practices and their model railroad applications, part 7.
Departments:
Editor's Notebook • by Stephen Priest
Receiving Yard
Rail Books • Book news and reviews
RMC Timetable • Scheduled events and notices
RMC Perspective • by Yuri Cynnidenn
Look Both Ways • by Mike Schafer & Bill Navigato
Scratchbuilder's Workshop • by Bob Walker
Test Track • by Tony Cook — Product reviews
RMC/Dremel Kitbashing Award • by Mike Baker
Classified Ads • Commercial listings
Dealer Directory • Recommended hobby dealers
Advertising Index
---