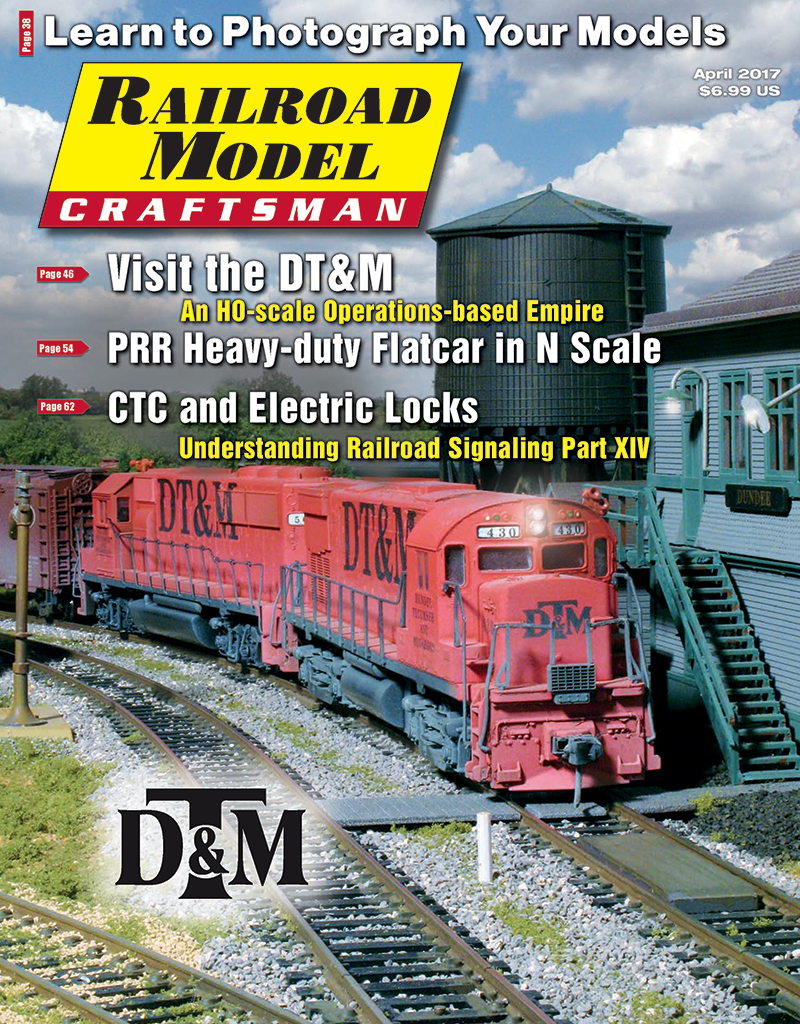 Railroad Model Craftsman April 2017
Features:
Photo Studio in a Box • by Craig Chandler — A photo studio for your models that's almost free.
A Visit to the DT&M • by Dave Rickaby — Visit the operations-oriented Detroit, Tecumseh & Muskegon Railroad.
PRR Queen Mary Flat • by Josh Surkosky — Building an iconic N-scale flatcar for the Pennsylvania Railroad.
Railroad Signals • by Dr. Bruce Chubb, MMR — Part 14, controlled electric lock and CTC interlocking.
Departments:
Editor's Notebook • by Stephen Priest
Postmarks
Look Both Ways • by Mike Schafer & Bill Navigato
Scratchbuilder's Workshop • by Bob Walker
Test Track • by Tony Cook — Product reviews
RMC/Dremel Kitbashing Award • by Richard E. Bradley
RMC Perspective • by Steve Jessup
Receiving Yard
Rail Books • Book news and reviews
RMC Timetable • Scheduled events and notices
Dealer Directory • Recommended hobby dealers
Advertising Index
---