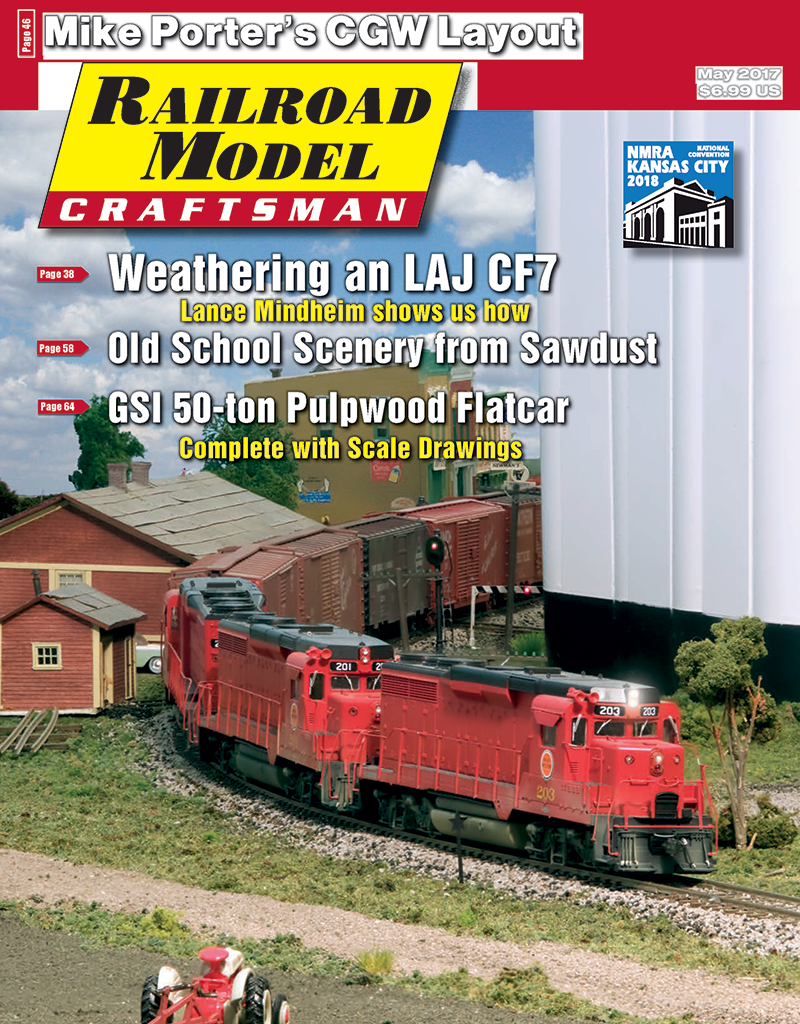 Railroad Model Craftsman May 2017
Features:
Weathering a LAJ CF7 • by Lance Mindheim — Setting a strategy and prioritizing your techniques.
Chicago Great Western • by Mike Porter — A visit to a prototype railroader's dream layout built with the help of friends.
Old School Scenery • by Joseph Kreiss — Make good-looking groundcover from sawdust.
GSI Pulpwood Flatcar • by James Kinkaid — Historical study and drawings of these interesting cars.
Departments:
Editor's Notebook • by Stephen Priest
Look Both Ways • by Mike Schafer & Bill Navigato
Postmarks
Rail Books • Book news and reviews
Receiving Yard
RMC/Dremel Kitbashing Award • by Mont Switzer
RMC Perspective • by Mark Juett
RMC Timetable • Scheduled events and notices
Scratchbuilder's Workshop • by Bob Walker
Test Track • by Tony Cook — Product reviews
Advertising Index
Dealer Directory • Recommended hobby dealers
---