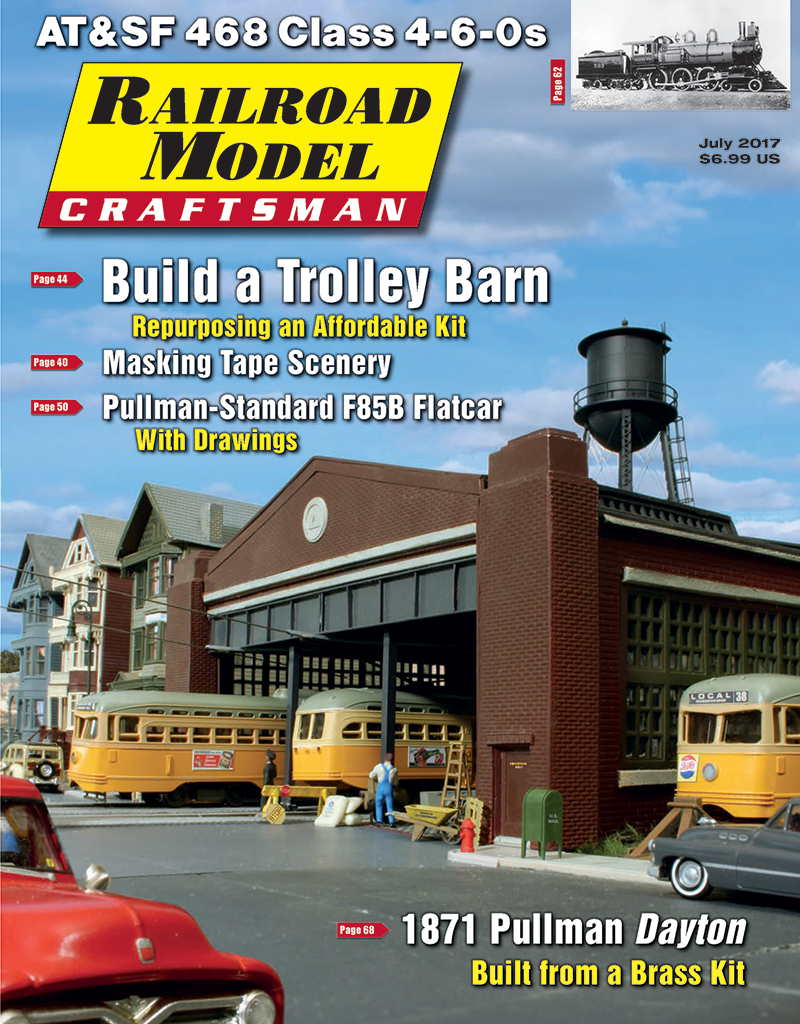 Railroad Model Craftsman July 2017
Features:
Masking Tape Scenery • by Joseph Kreiss — Creating a base for your scenery out of masking tape.
Building a Trolley Barn • by Victor Roseman — Modifying aircraft hangar kits to represent trolley barns or bus garages.
Pullman-Standard F85B • by James Kinkaid — An in-depth look at this pioneering intermodal flatcar.
ATSF 468 Class 4-6-0s • by Robert Walz — A look at the smaller side of steam on the Santa Fe.
Building the Dayton • by John Ott — Tips and tricks for building an ho etched brass kit.
Departments:
Editor's Notebook • by Stephen Priest
Look Both Ways • by Mike Schafer & Bill Navigato
Postmarks
Rail Books • Book news and reviews
Receiving Yard
RMC/Dremel Kitbashing Award • by Jeff Carlson
RMC Perspective • by Joe McMillan
RMC Timetable • Scheduled events and notices
Scratchbuilder's Workshop • by Bob Walker
Test Track • by Tony Cook — Product reviews
Advertising Index
Dealer Directory • Recommended hobby dealers
---