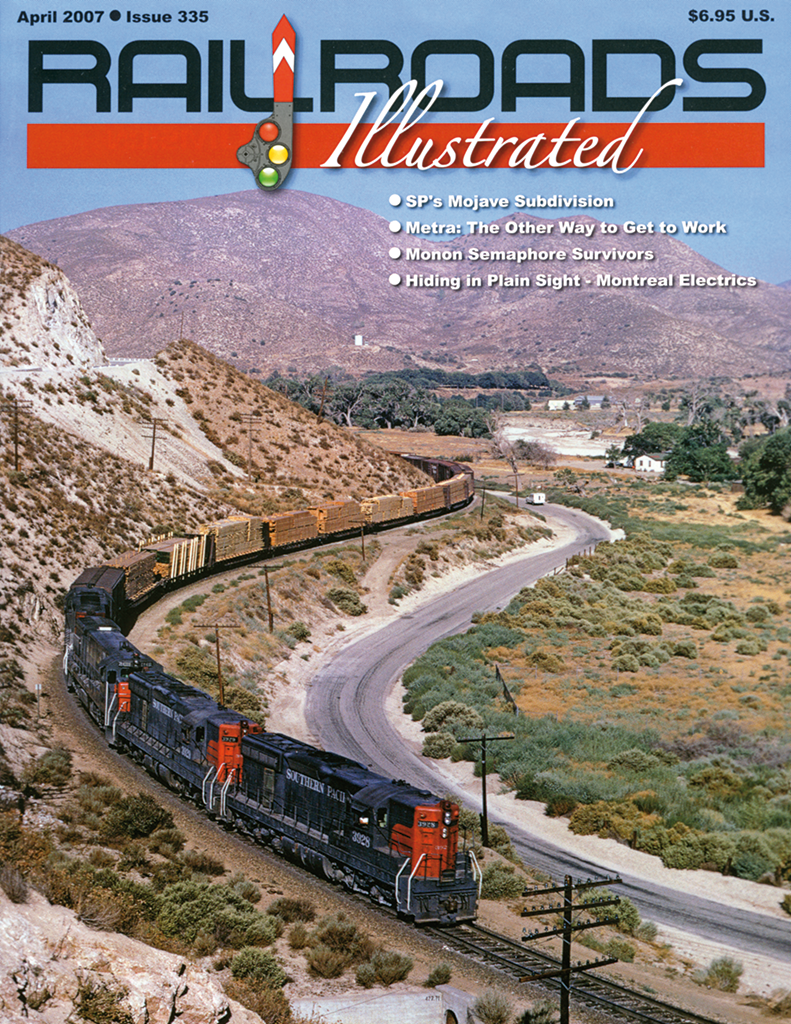 Railroads Illustrated April 2007
Features:
SP's Mojave Sub • by Gordon Glattenberg — An historic look at Southern Pacific's California Subdivision.
Metra: the Other Way to Work • by James Boeger — An exposé on Chicago's commuter service.
Hiding in Plain Sight • by Charles W. Bohi and Leslie A. Kozma — Explore Canadian National's Montréal electrics.
Monon Semaphore Survivors • by Thomas A. Kraemer — A pictorial essay on remaining railroad relics on the Hoosier Line."
Departments:
Opening Shot • by Steve Smedley
CTC Board—Current news items.
Parting Shot • by James A. Neubauer
"
---