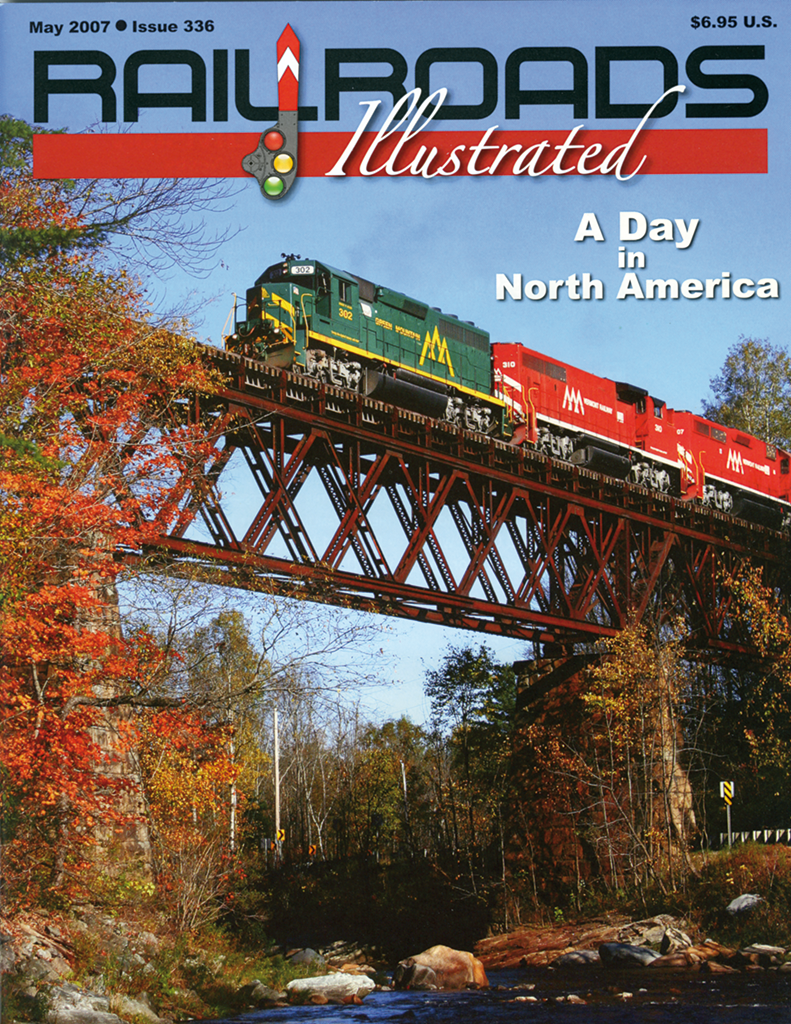 Railroads Illustrated May 2007
Features:
Day in North America • October 7, 2006—A day set aside for railfan photographers to record what a typical day of railroading looks like across North America. A list of contributors is included.
Departments:
Opening Shot • by Thomas J. Nanos
CTC Board—Current news items.
Parting Shot • by Troy Steele
---