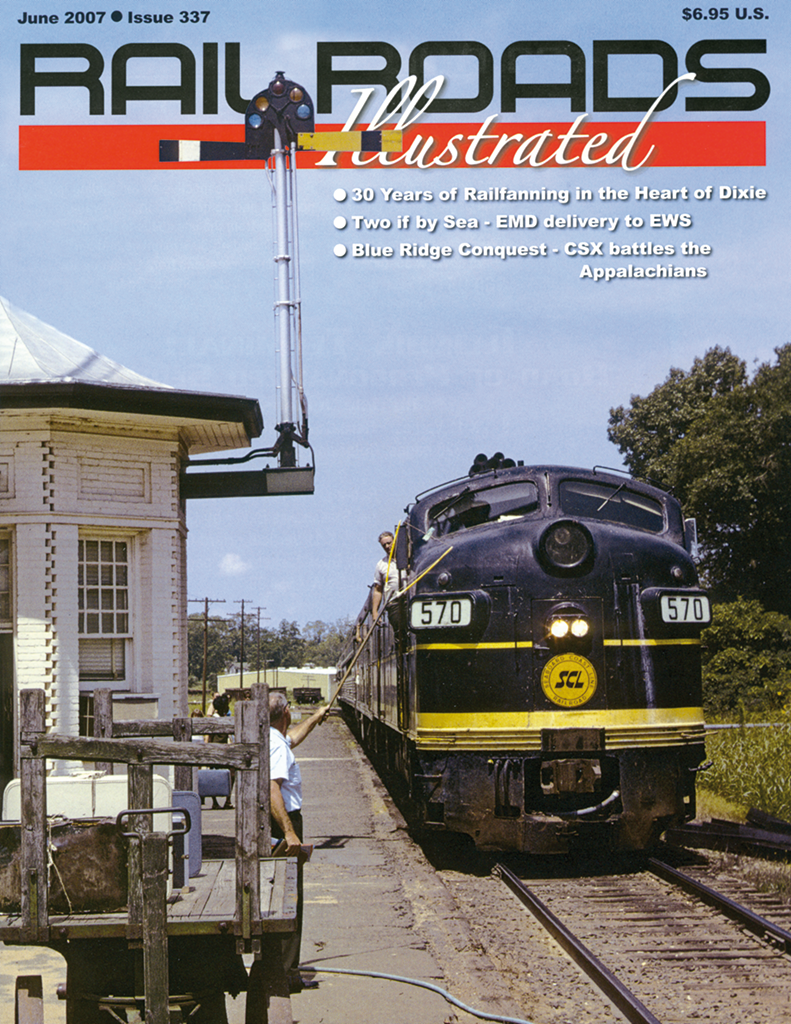 Railroads Illustrated June 2007
Features:
Two if by Sea • by Aaron Vath — Step into the shoes of an EMD service engineer covering a European locomotive delivery and set-up.
Heart of Dixie • by Jeffrey A. Harwell — Explore the railroads of Alabama.
Blue Ridge Conquest • by Eric Miller — CSX battle the former Clinchfield's Appalachian mountain passes.
Departments:
Opening Shot • by Thomas Mik
CTC Board—Current news items.
Parting Shot • by Gregory Brown
---