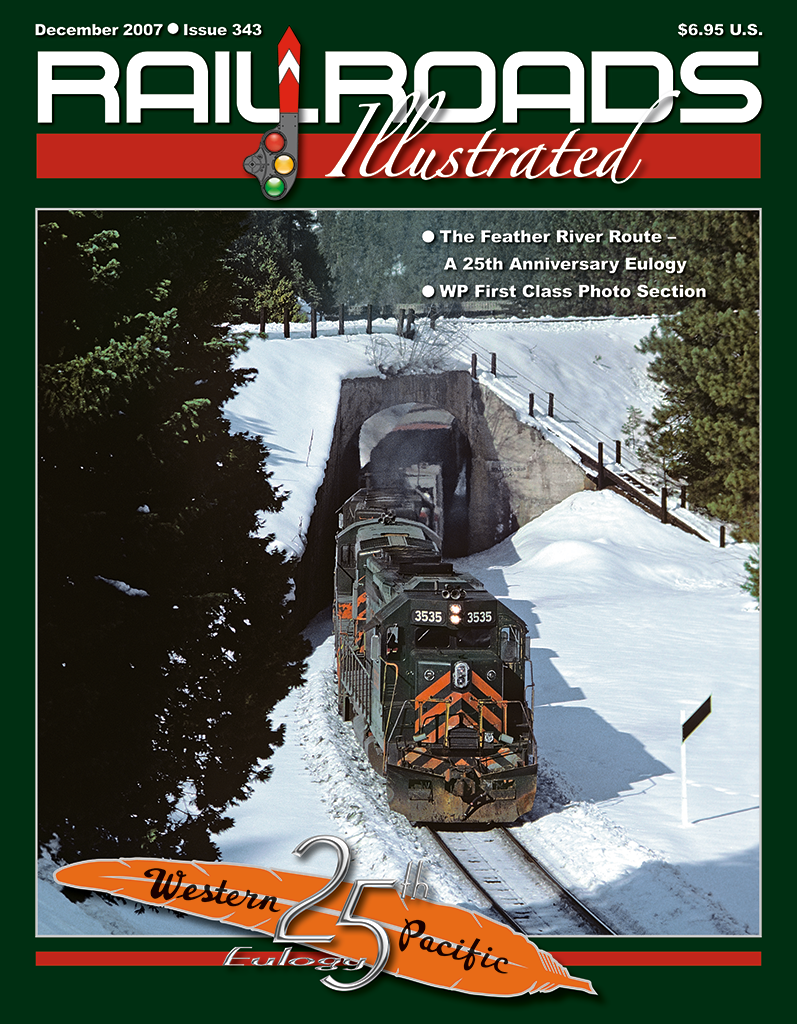 Railroads Illustrated December 2007
Features:
The Feather River Route: A 25th Anniversary Eulogy • by Dale Sanders — It was 25 years ago this month that Western Pacific was folded intoUnion Pacific's ever-expanding empire. Dale pays tribute to this formervital link in the transcontinental rail network.
First Class Photo Section • by Gordon Glattenberg — Dedicated to the Western Pacific.
Departments:
Opening Shot • by Gordon Glattenberg
CTC Board—Current news items.
Parting Shot • by Gordon Glattenberg
---