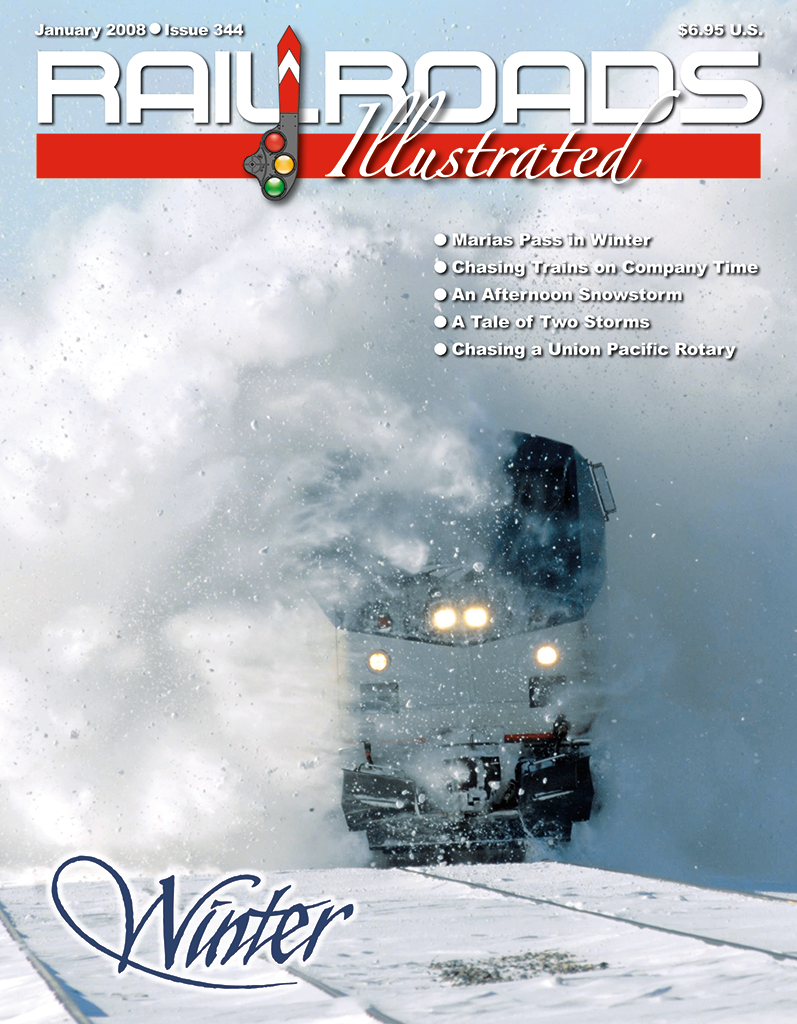 Railroads Illustrated January 2008
Features:
An Afternoon Snowstorm • by Mark Lembersky — Experience the thrill of railfanning in inclement weather.
Chasing a Union Pacific Rotary • by Marvin Bush — Go on the hunt for an elusive now-throwing machine.
A Wintertime Field Guide to Marias Pass • by Alex Mayes — Learn tips and tricks for winter railfanning.
Chasing Trains on Company Time • by Don Kendall — A job with these benefits is hard to find.
A Tale of Two Storms • by Aaron Vath — Good things come in pairs.
First Class Photo Section—Dedicated to the art of winter
Departments:
Opening Shot • by Ryan Parent
CTC Board—Current news items.
Parting Shot • by Chris Starnes
---