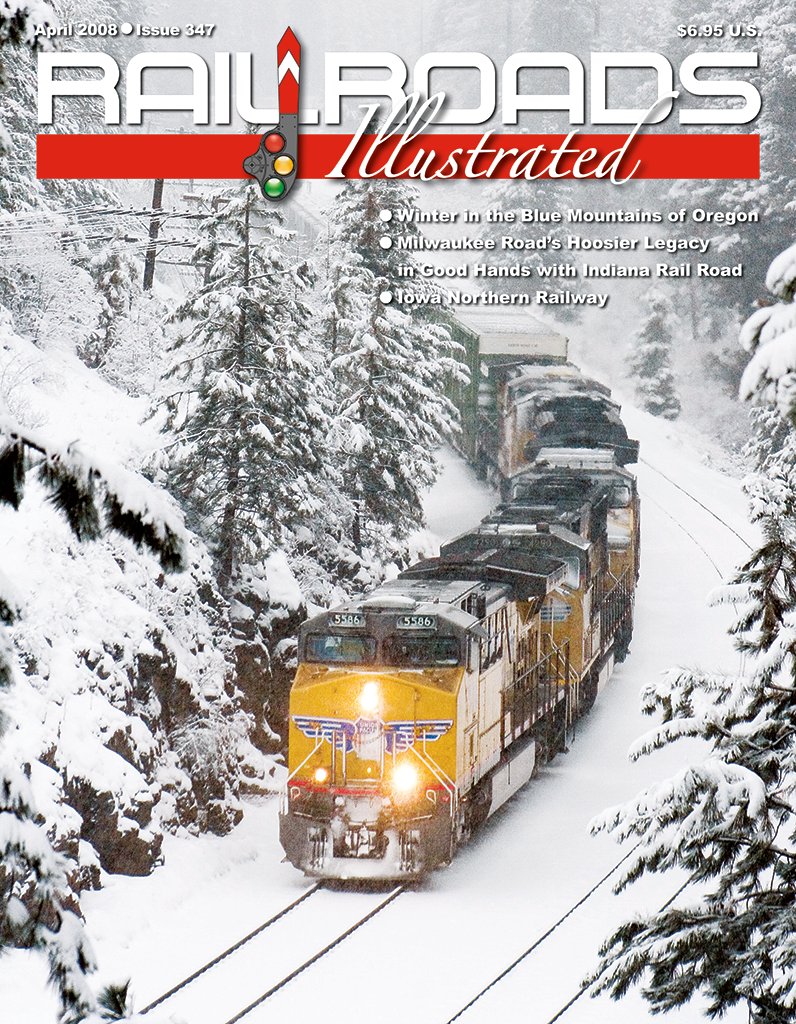 Railroads Illustrated April 2008
Features:
Blue Mountain Winter Railroading • by Robert W. Scott — Experience the thrill of railfanning Union Pacific in Oregon's Blue Mountains.
The Milwaukee Road's Hoosier legacy in Good Hands with Indiana Rail Road • by Eric Powell — See Indiana Rail Road's revival of the former Milwaukee Road's line through the Hoosier State.
Iowa Northern Railway • by John Leopard — Peruse a thorough examination of this booming shortline's history and current-day operations.
Departments:
Opening Shot • by William W. Harwell, Jr.
CTC Board—Current news items.
Parting Shot • by Doug Wonders
---