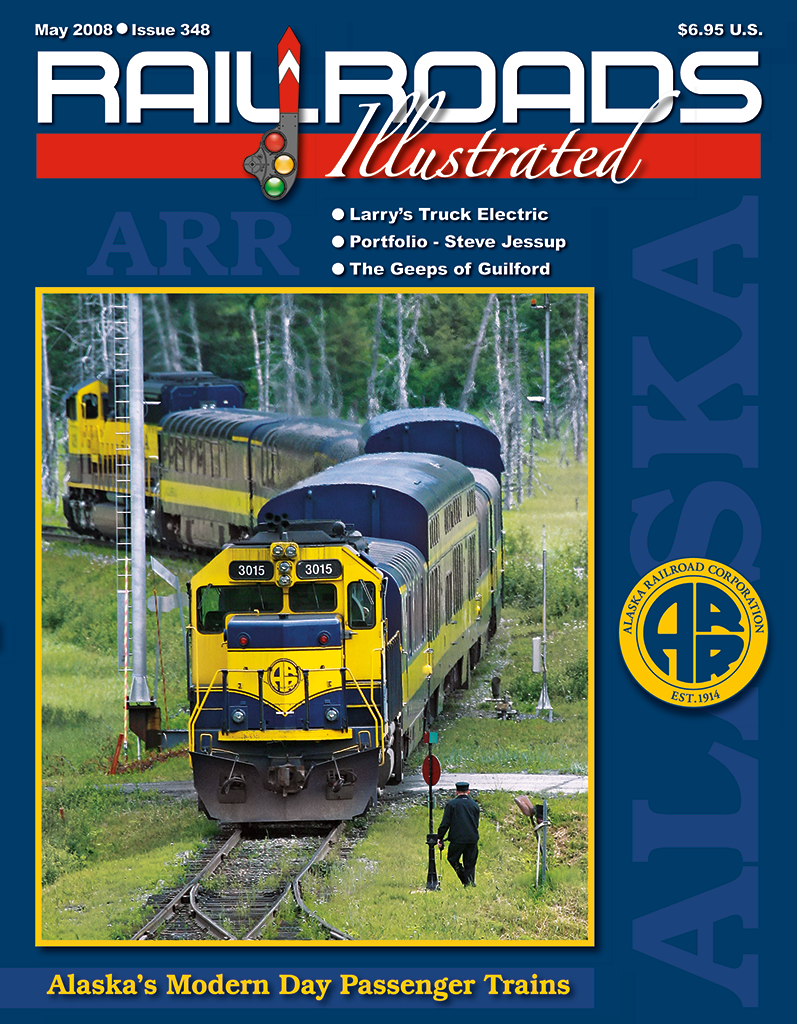 Railroads Illustrated May 2008
Features:
Modern-Day Passenger Trains of Alaska • by Chris Starnes — Explore the majestic state of Alaska on Alaska Railroad's awesome passenger trains.
The Geeps of Guilford • by Hal Reiser — Chasing Guilford's first-generation diesels.
Larry's Truck Electric • by Steven J. Rathke — One man's junk is another man's treasure.
Portfolio—The photography of Steve Jessup.
Departments:
Opening Shot • by Robert Jordan
CTC Board—Current news items.
Parting Shot • by Mitch Goldman
---