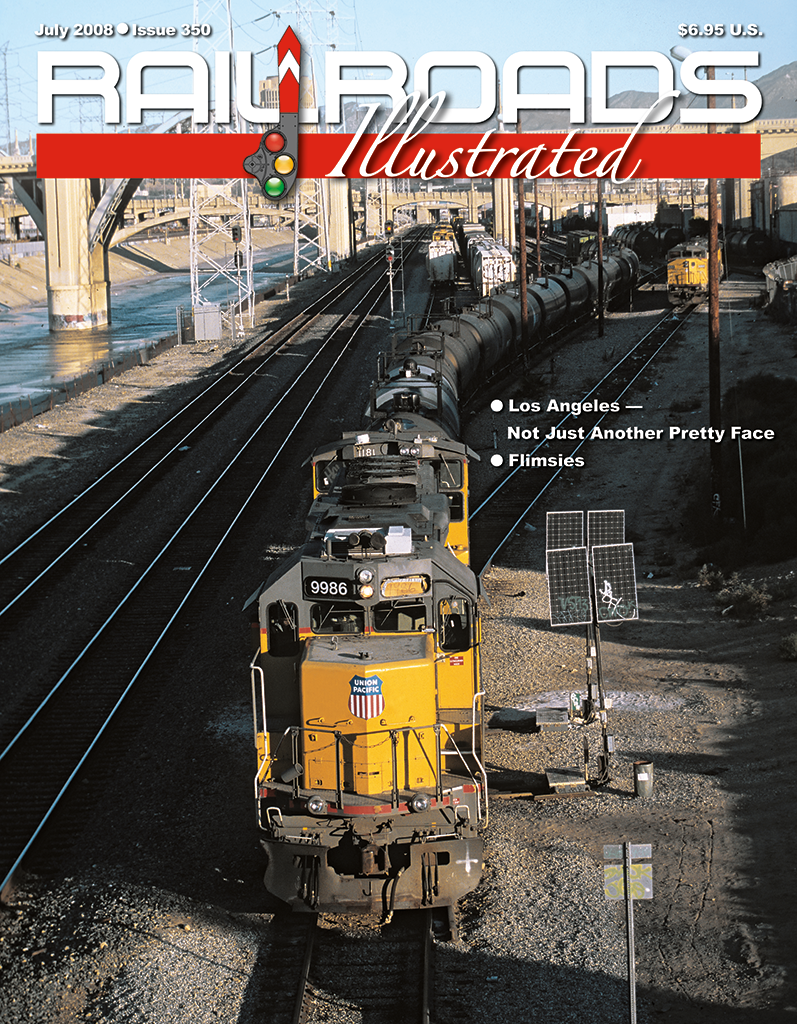 Railroads Illustrated July 2008
Features:
Flimsies" • by Ron Flanary — A typical train order meet on Louisville & Nashville.
Los Angeles: Not Just Another Pretty Face • by Paul Jansson — Explore the less-than-glamorous side of L.A.
Departments:
Opening Shot • by Chris Starnes
CTC Board—Current news items.
Parting Shot • by Paul Jansson
"
---