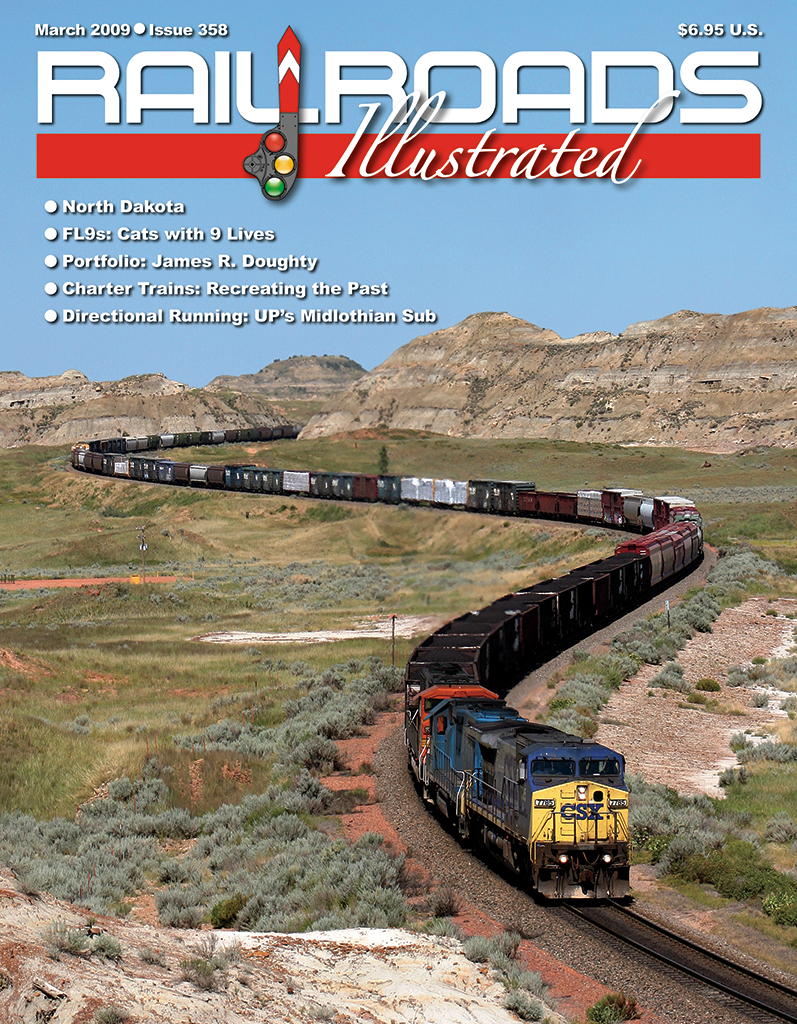 Railroads Illustrated March 2009
Features:
Recreating the Past • by Steve Glischinski — Charter trains bring back images of other eras.
Camera Scout—A portfolio of James R. Doughty's photography.
North Dakota • by Robert Scott — The Land of Corn, where Coal is King.
FL9s: Cats with 9 Lives • by George Povall — The diesels that ended the steam era are nearly finished themselves, but they just won't quite go away.
Directional Running • by Jeffrey Harwell — A case study of Union Pacific's Midlothian Subdivision.
Departments:
Opening Shot • by John Edwards
CTC Board—Current news items.
Parting Shot • by James R. Doughty
---