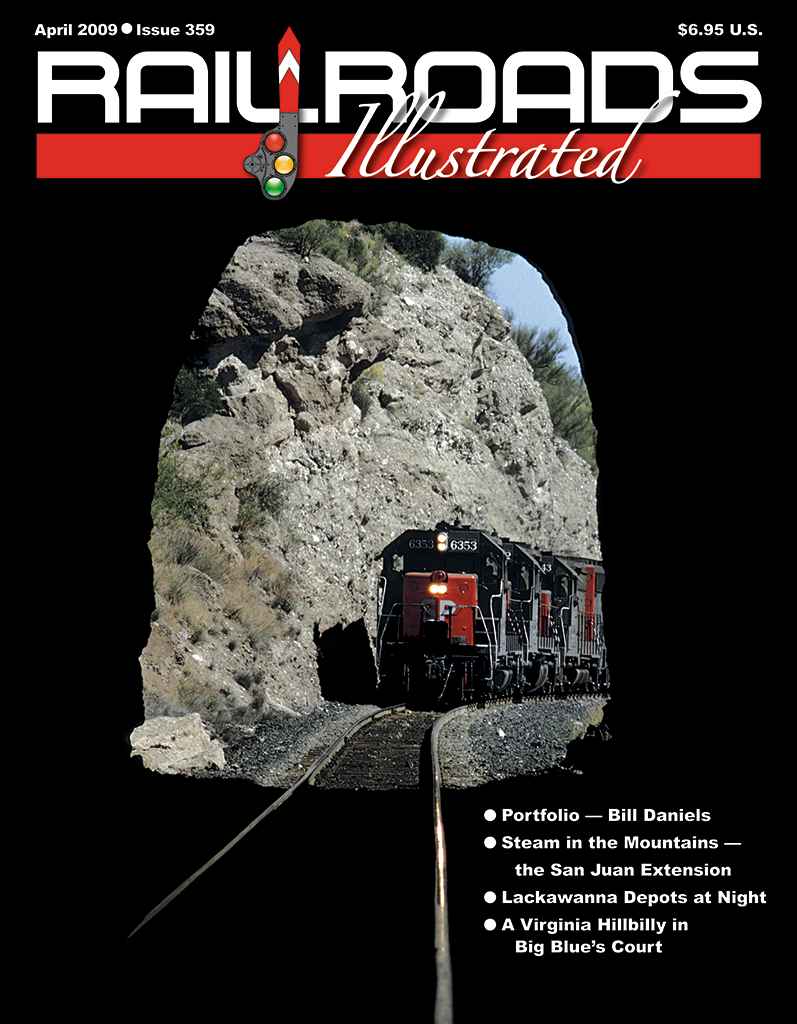 Railroads Illustrated April 2009
Features:
Portfolio—The photography of Bill Daniels
Steam in the Mountains • by Ole Bye — A pictorial essay of the dramatic and dangerous San Juan Extension.
The Lackawanna Tonight • by Preston Cook — A sunset look at various Lackawanna stations.
A Virginia Hillbilly in Big Blue's Court • by Eric Miller — A visit to former Pennsy territory put this Kentucky native out of place and out of sorts.
Departments:
Opening Shot • by Bill Daniels
CTC Board—Current news items.
Parting Shot • by Bill Daniels
---