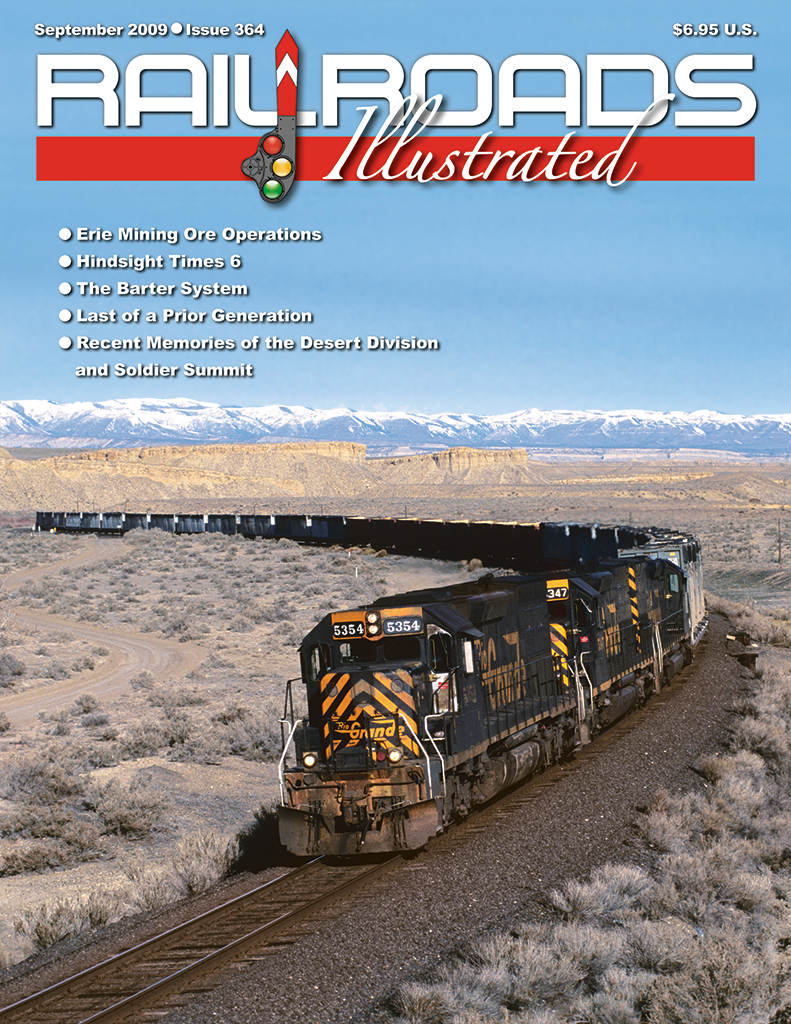 Railroads Illustrated September 2009
Features:
Last of the Prior Generation • by T.S. Hoover — In the mountains of Virginia and West Virginia, the physical plant hasn't changed much but the trains have.
Erie Mining: Ore Operations • by Doug Buell — Looking for classic" content: fallen flag railroads, our-of-production locomotives, abandoned facilities and so forth? This tale has it all.
Recent memories of the Desert Division and Soldier Summit • by Dave Abeles — The last bastion of D&RGW power operating on Rio Grande rails.
Hindsight Time Six • by Ron Flanary — Photo essays of days gone by.
The Barter System: Photos for a Cab Ride • by Thomas J. Nanos — A previous snapshot turns into this photographer's lucky day on the Valley Railroad.
Departments:
Opening Shot • by Jay Brooks
CTC Board—Current news items.
Parting Shot • by Mitch Goldman
"
---