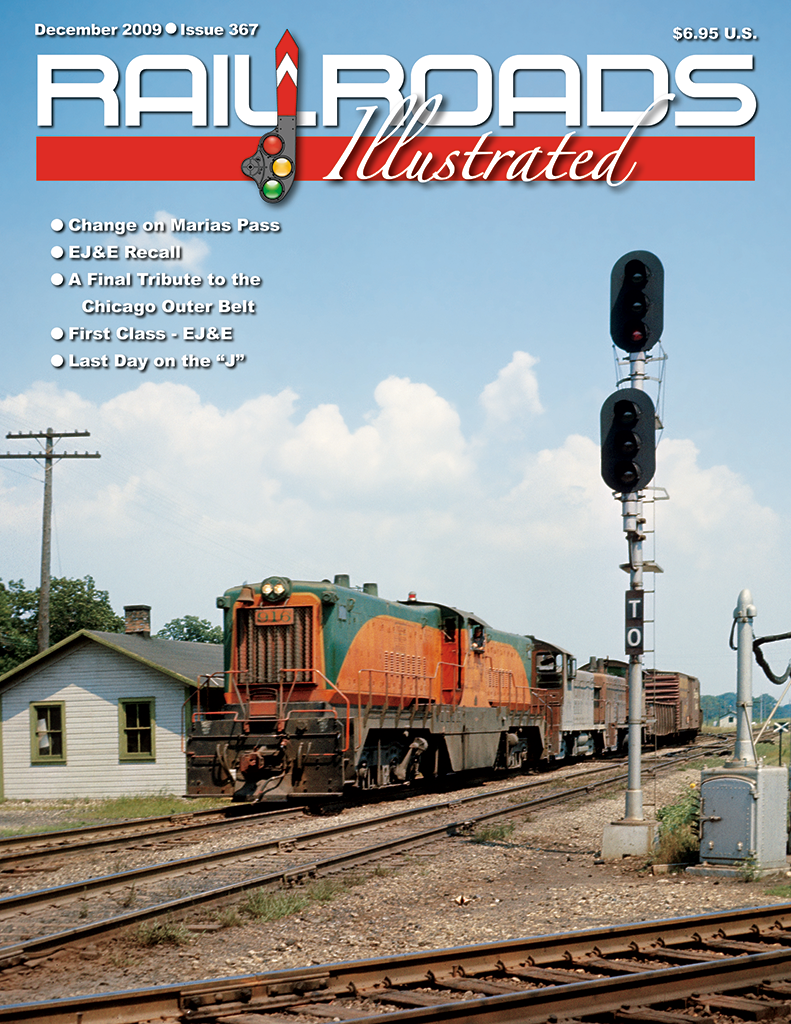 Railroads Illustrated December 2009
Features:
Homeward Bound • by Justin Franz — After more than three months on a cross-country trip, SP 4-8-4 4449 returns to Minneapolis, Minnesota.
Change on the Pass • by Justin Franz — From F9s to SD40-2s on Marias Pass.
EJ&E Recall • by Mike Schafer — Forty-four years worth of encounters with the J."
Elgin, Joliet & Eastern • by Tom Figura — A final tribute to the Chicago Outer Belt.
First Class Photo Section—Dedicated to the Elgin, Joliet & Eastern
Last Day of the J • by Mike Raia — A pictorial look at the events of January 31, 2009.
Departments:
Opening Shot • by Mark Llanuza
CTC Board—Current news items.
"
---