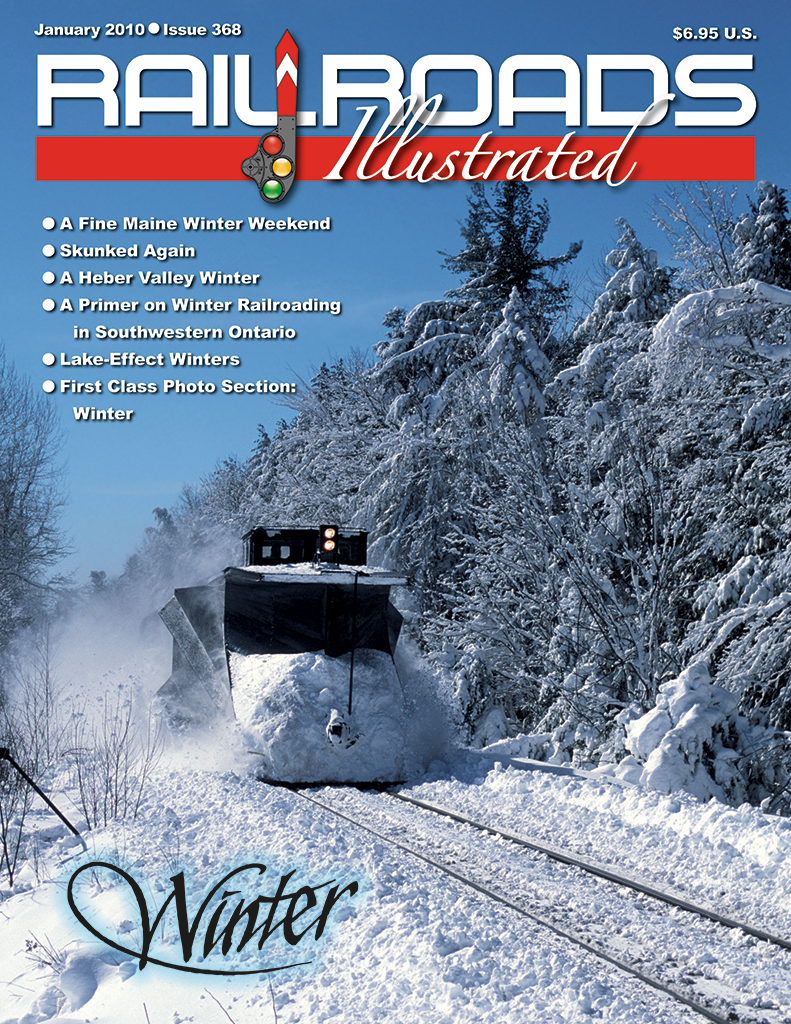 Railroads Illustrated January 2010
Features:
A Fine Maine Winter Weekend • by George Pitarys — For this dispatcher, Tuesday and Wednesday turned into a wonderful winter weekend" of snowplow railfanning.
Skunked Again • by Steve Carter — Sometimes a trip just doesn't work out.
A Heber Valley Winter  • by Jeff Terry — Deep snow and cold temperatures make for spectacular railroading in Utah's Wasatch Mountains.
A Primer on Winter Railroading in SW Ontario • by Stephen C. Host — Every winter a small branchline battles the heavy snows that plague this region.
Lake-Effect Winters • by Marcus Stevens — Four large lakes surround southern Ontario and conspire to brew some harsh conditions every winter.
First Class Photo Section—Dedicated to winter.
Departments:
Opening Shot • by Jeff Hawkins
CTC Board—Current news items.
Parting Shot • by Nick Wilson
"
---