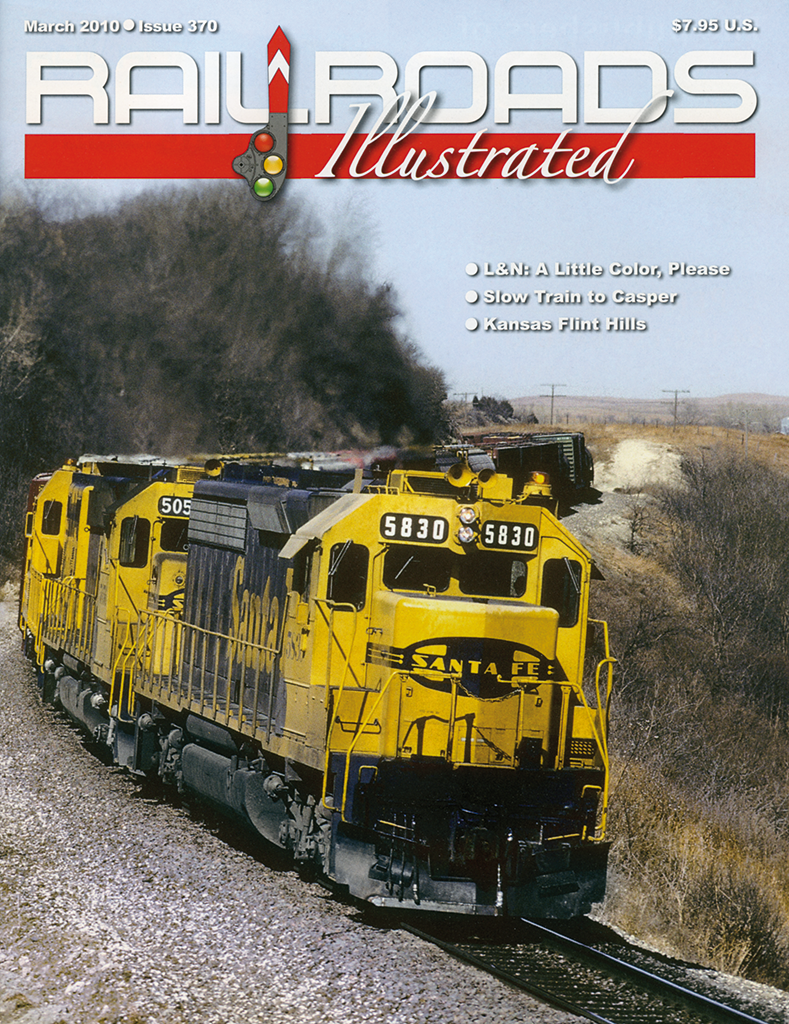 Railroads Illustrated March 2010
Features:
Ontario Southland's New Territory • by Jay Brooks — OSR begins operating on CP's St. Thomas Subdivision.
Santa Fe and BNSF in the Kansas Flint Hills • by Carl Graves and Paul Walters — Intermodal and manifest freights speed through one of North America's last parcels of tallgrass prairie.
Matfield Green and Area  • by Cinthia Priest — A historical survey of the mainline between Emporia and El Dorado, Kansas.
Louisville & Nashville: A Little Color, Please • by Ron Flanary — Explore how the opposing forces of economics and public appeal played out in the paint schemes of the L&N through the years.
Slow Train to Casper • by A.J. Wolff — The crumbling infrastructure of C&NW's Cowboy Line" may have looked like ghost trackage but it still ran trains; at a snail's pace.
Departments:
Opening Shot • by Kevin EuDaly
CTC Board—Current news items.
Parting Shot • by Santa Fe
"
---