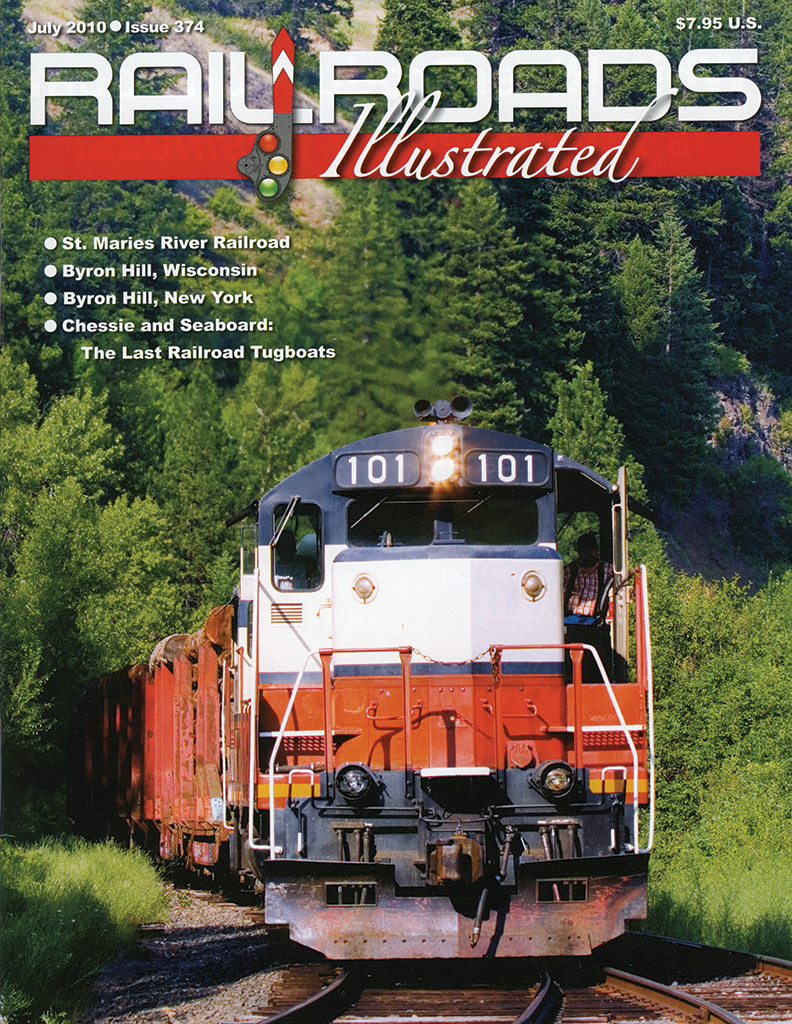 Railroads Illustrated July 2010
Features:
Not Your Father's Abo Canyon • by Joel Wendt — The scenery and railfanning are both changing as double track goes in to meet the traffic needs of the area.
St. Maries River Railroad: Last of the Loggers • by Robert Scott — Along the St. Maries River winding among the Bitterroot and Clearwater mountain ranges in north central Idaho operates one of the last true logging railroads in North American.
Byron Hill, Wisconsin • by Dean Freimund — Lying on Soo Line's former main trunk from Fond du Lac to Chicago, Byron Hill presents a long steep challenge unusual for Wisconsin railroading.
The Unremarked Hill • by Pete Swanson — The former NYC Water Lever Route may not be known for back-breaking grades, but a little-known hill approaching Batavia can bring a freight to its knees."
"Chessie" and "Seaboard:" The Last Railroad Tugboats • by Preston Cook — As the last new tugboats constructed for a major railroad in the United States, these two boats made history by ending the age of Chessie System's marine operations.
Departments:
Opening Shot • by Marc Entze
CTC Board—Current news items.

Parting Shot • by Preston Cook
"
---