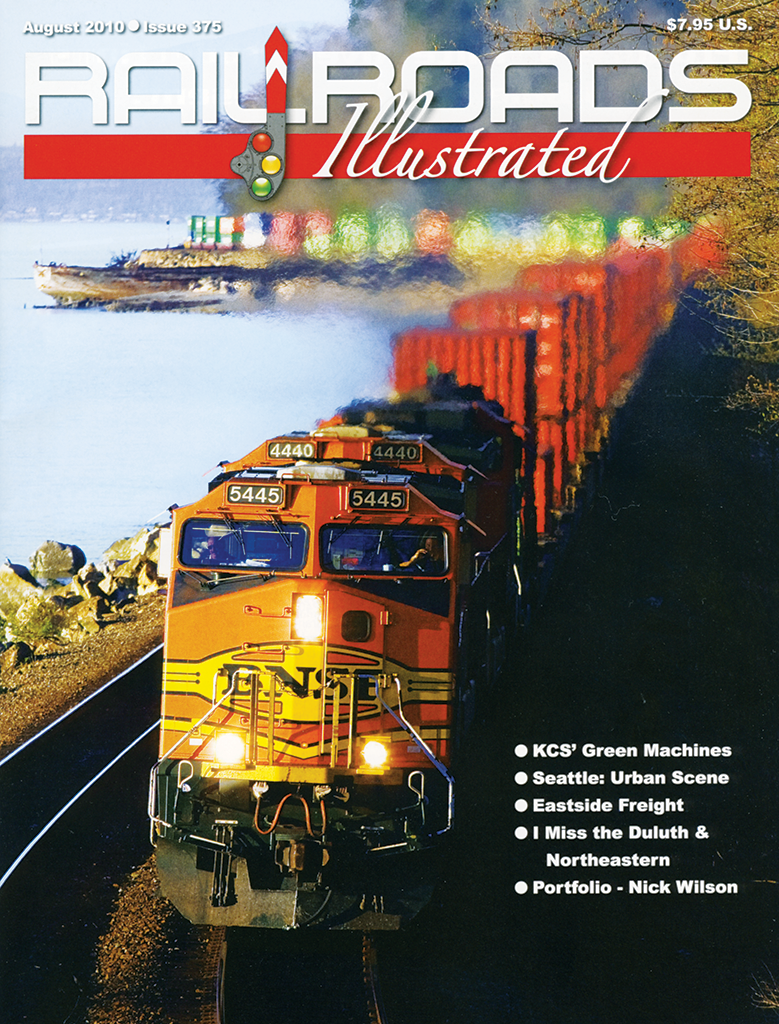 Railroads Illustrated August 2010
Features:
KCS's Mean Green Machines • by Joshua Chlapek — Decked out in the Southern Belle" paint scheme, these emissions-friendly locomotives run well and look better.
Seattle: Urban Scene • by Steve Jessup — Through no fault of its own, Seattle doesn't command the railfanning respect of places like New York, Chicago or Kansas City. But closer inspection reveals a railfanning experience as rich as any other.
Eastside Freight • by Steve Carter — What started as a project to widen a highway in western Washington state ended with the creation of a new shortline.
I Miss the Duluth & Northeastern • by Dean Freimund — Reminiscing about one of the country's most charismatic shortlines, the Duluth & Northeastern Railroad Company.
Portfolio—The photography of Nick Wilson
Departments:
Opening Shot • by Steve Carter
CTC Board—Current news items.
"
---