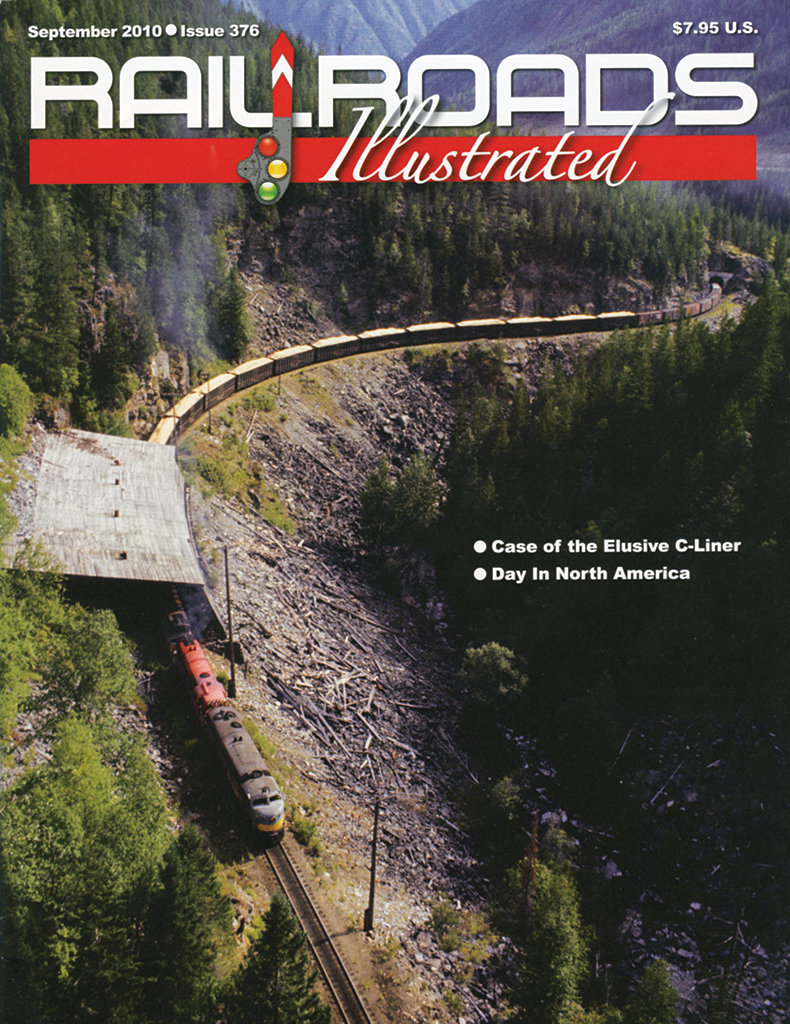 Railroads Illustrated September 2010
Features:
Case of the Elusive C-Liner • by Mike Schafer — In 1971 CN's C-Liners were extinct, but half a dozen of CP's cabs were still alive and well in the region southwest of Calgary. An unplanned sidetrack on a three-week road trip yielded a few glimpses of the Ghosts of Kingston Past."
Day in North America—A day set aside for railfan photographers to record what a typical day of railroading looks like across North America. A list of contributors is included.
Departments:
Opening Shot • by Mike Schafer
CTC Board—Current news items.
"
---