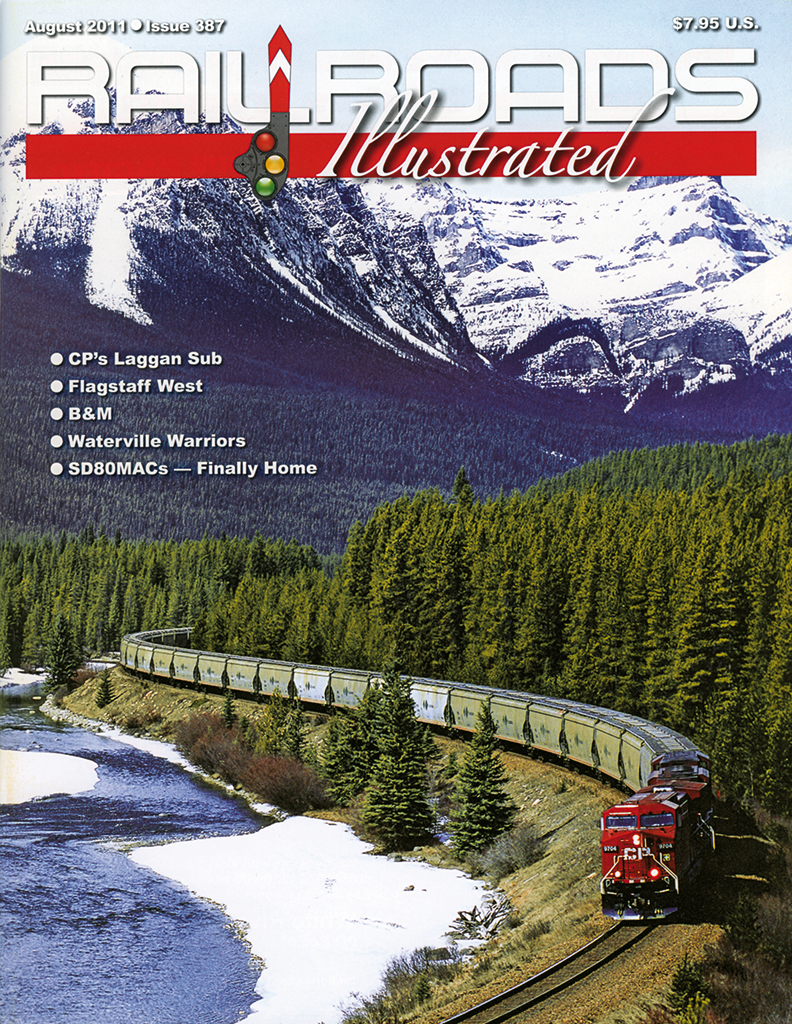 Railroads Illustrated August 2011
Features:
Canadian Pacific Laggan Subdivision • by Maike Raia — Combine the beauty of the Canadian Rockies with Canadian Pacific's busy transcontinental mainline and you've got the Laggan Subdivision, one of the most scenic places to railfan in North America.
Flagstaff West • by David T. Abeles — Remembering the trains, the hikes, the storms, and the undercurrent of change during one summer's adventure.
Boston & Maine Operations in Massachusetts 1975-1978 • by Carl Graves — A Midwesterner's perspective on this colorful regional operation.
Waterville Warriors • by Mike Shufelt — A photographic tribute to the retirement of the ever-dependable Geeps operating out of the Waterville, Maine roundhouse.
SD80MACs: Finally Home • by Scott Harris — After the journey of a lifetime, SD8MACs are back pulling Pennsylvania coal over the Alleghenies like they were originally designed to do.
Departments:
Opening Shot • by Mike Raia
CTC Board—Current news items.
Parting Shot • by William W. Harwell, Jr.
---