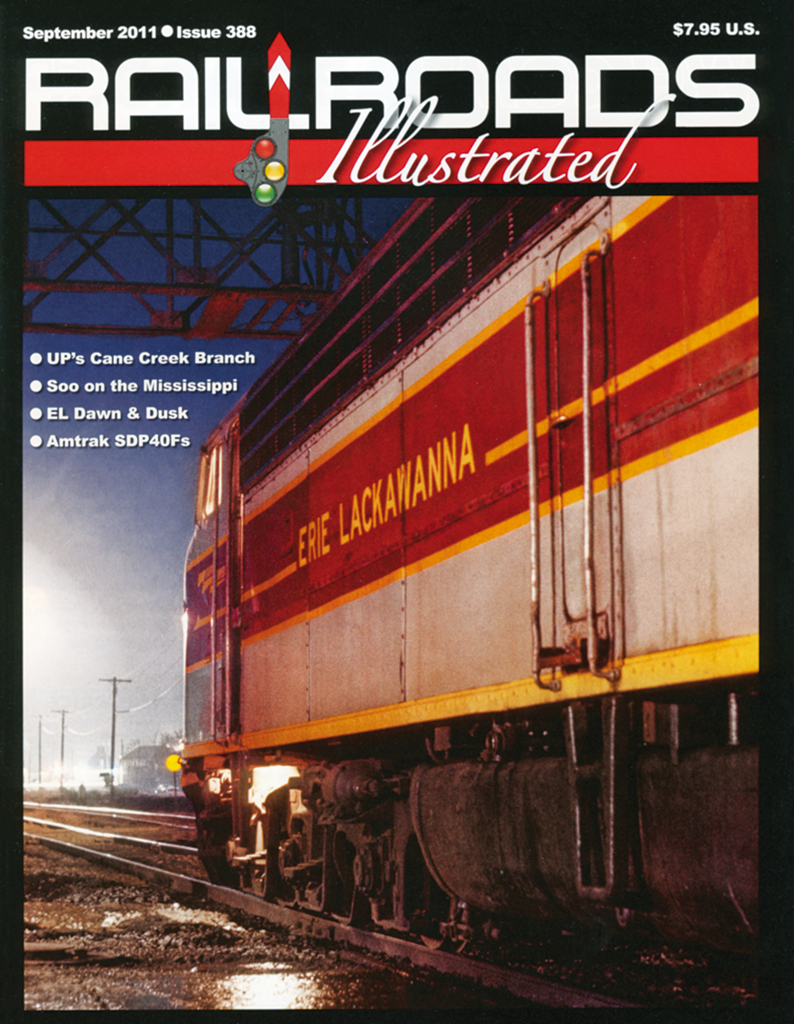 Railroads Illustrated September 2011
Features:
Missouri River Attacks BNSF and UP Northwest of Kansas City • by Carl Graves — Unprecedented releases of snowmelt left BNSF and UP fighting to keep busy Kansas City railroad operations rolling.
Soo Line on the Upper Mississippi: A Slowly Falling Flag • by Carl Graves — The railroad's transition from semi-independent Soo Line to an integral part of corporate parent Canadian Pacific brought its share of change, but nothing as dramatic as other merger-related transformations.
A New Look at CSX's Magnolia Cutoff • by Alex Mayes — Preparations are in full swing to enlarge the four tunnels on CSX's Magnolia Cutoff.
Erie Lackawanna: Dawn & Dusk • by Preston Cook — The drama of the Erie Lackawanna, presented in a different light.
Oh! Those Big Red Noses • by A.J. Wolff — A brief encounter with Amtrak's SDP40Fs.
Shamokin: King Coal • by Olev Taremae — In this central Pennsylvania city, coal is second to none.
UP's Cane Creek Branch • by Ole Bye — A photo essay of the rugged landscape and railroad operations along this former D&RGW branch in Utah.
Departments:
Opening Shot • by Steve Smedley
CTC Board—Current news items.
---