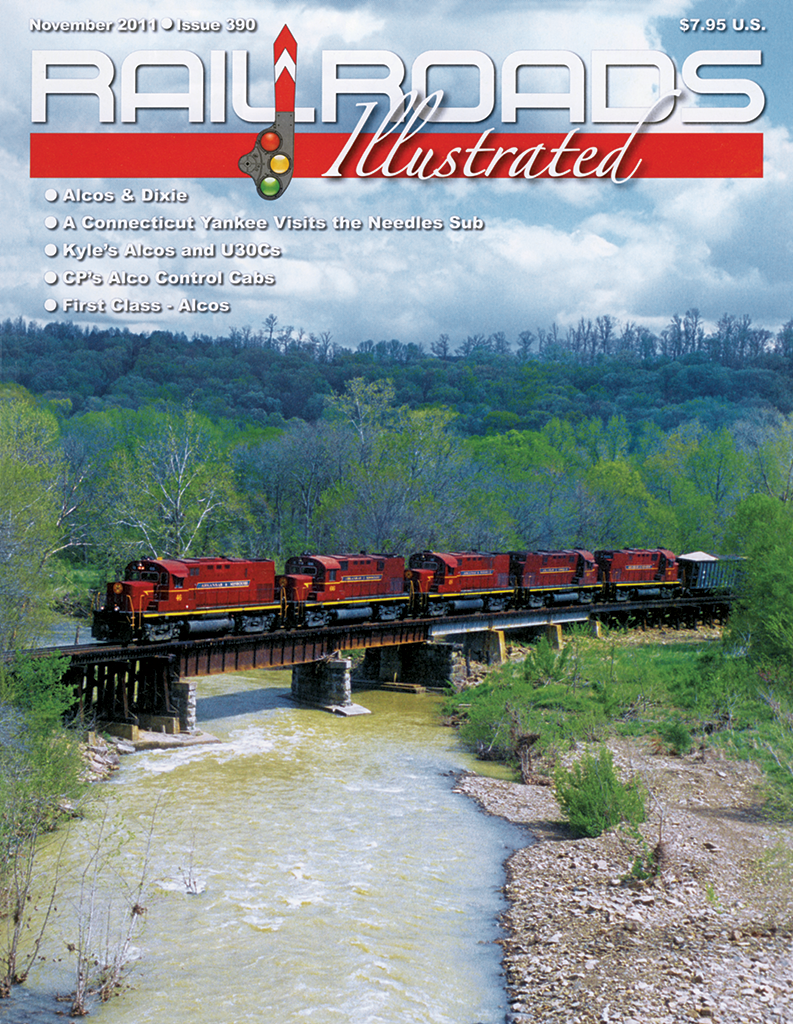 Railroads Illustrated November 2011
Features:
A Connecticut Yankee Visits The Needles Sub • by Robert A. LaMay — Spending some quality time in the desert seeing how the Big Boys" play with their trains is an incredible experience.
Alcos & Dixie • by George Pitarys — This Alco hunter's time in Arkansas, Tennessee, Mississippi and Louisiana yielded up some good action on the Arkansas & Missouri and the TennKen Railway.
Remembering Kyle's Alcoes and U Boats • by Chris Raught — LS&I's fleet of GE U30Cs get much press as the last bastion of U Boats in operation. But as the second-to-last bastion, Kyle Railways, operating on the former Rock Island in north central and western Kansas and northeastern Colorado, has been mostly overlooked. Until now.
Memories of Canadian Pacific's Alco Control Cabs • by Marcus W. Stevens — Despite their reputation as "fake" locomotives, CP's control cabs did offer a last curtain call for anyone interested in the Montreal-built Alcos.
First Class Photo Section—Alcos! Alcos! Alcos!
Departments:
Opening Shot • by John P. Stroup
CTC Board—Current news items.
"
---