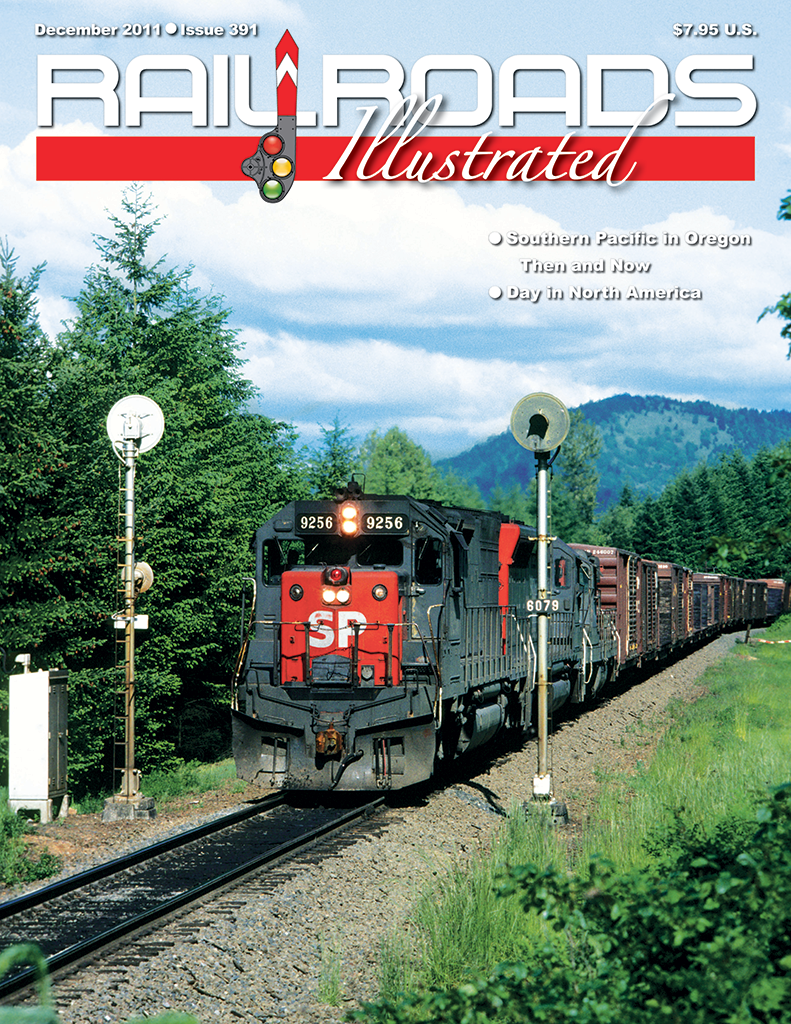 Railroads Illustrated December 2011
Features:
Southern Pacific in Oregon Then and Now • by Scott Lothes — Today, just as in 1861, the rugged, beautiful and harsh route over the Cascades remains the best path between Oregon and California.
Day in North America—A day set aside for railfan photographers to record what a typical day of railroading looks like across North American. A list of contributors is included.
Departments:
Opening Shot • by Scott Lothes
CTC Board—Current news items.
---