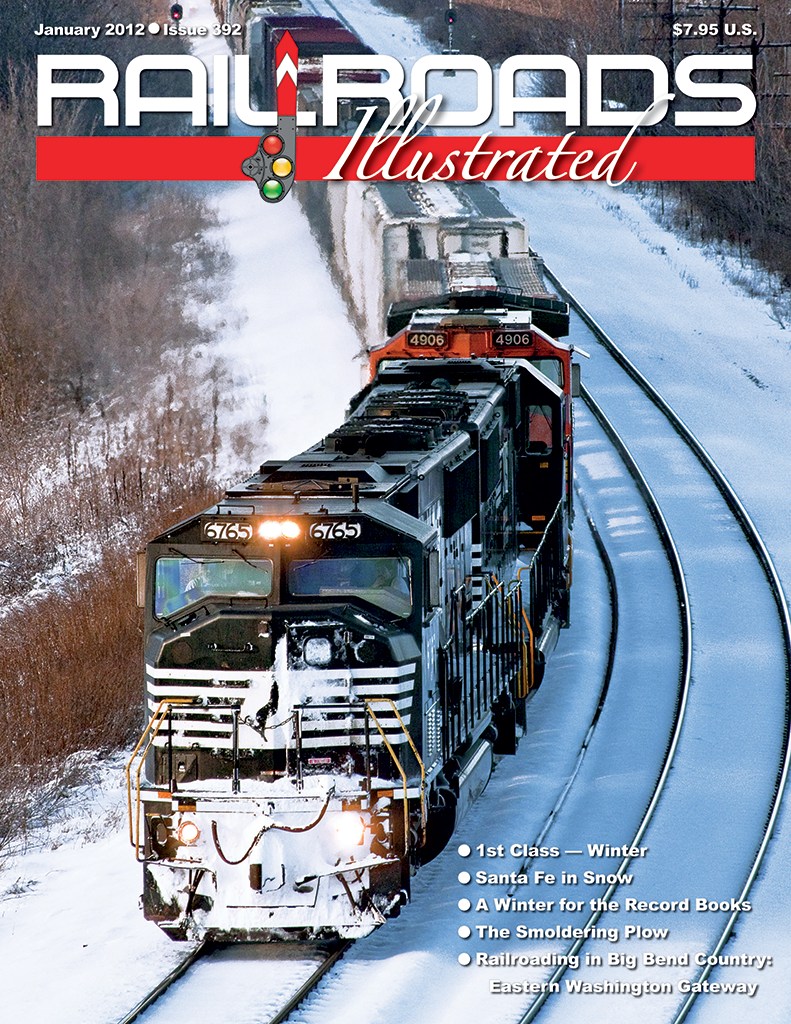 Railroads Illustrated January 2012
Features:
Railroading in Big Bend Country • by Robert W. Scott — Eastern Washington Gateway: A land and railroad tied together.
A Winter for the Record Books • by Gary Mullis — Virginia is no stranger to snow, but with a total of 70 inches falling in some parts of state, the winter of 2009-2010 is one that the Commonwealth State will not soon forget.
Santa Fe in the Snow • by Carl Graves — For some, the letters AT&SF aren't associate with snowy photography. But in Northeastern Kansas, the red and silver or blue and yellow could occasionally be caught gliding through a winter wonderland.
The Smoldering Plow and Other Tales • by Michael Shufelt — For this lifelong railroad enthusiast, nothing is more rewarding than having the chance to save the life of a snow plow.
First Class Photo Section—Winter
Departments:
Opening Shot • by Pete Swanson
CTC Board—Current news items.
---