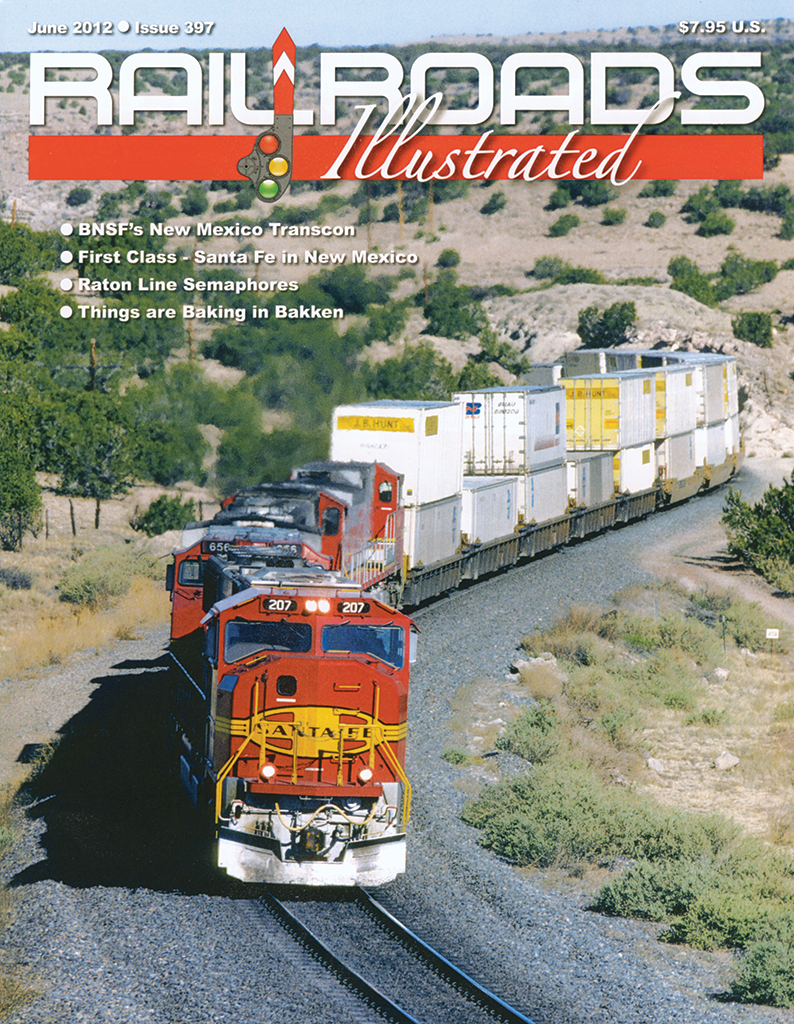 Railroads Illustrated June 2012
Features:
BNSF's New Mexico Transcon • by Paul Walters and Carl Graves — Chasing trains on the Clovis and Gallup Subdivisions is a little like stepping back in time a century or so.
First Class Photo Section—Dedicated to the Santa Fe in New Mexico.
Raton Line Semaphores • by Chris Raught — Throwbacks from nearly a century ago, these sentinels stand guard along the original AT&SF route from Albuquerque through Colorado and into Kansas.
Things are Baking in Bakken  • by Charles W. Bohl — 7,200-foot trains running along a remote branch; 80-car unit trains carrying 56,000 barrels of oil to distant refineries; this isn't your father's CP New Town Subdivision.
Departments:
Opening Shot • by Steve Crise
CTC Board—Current news items.
---