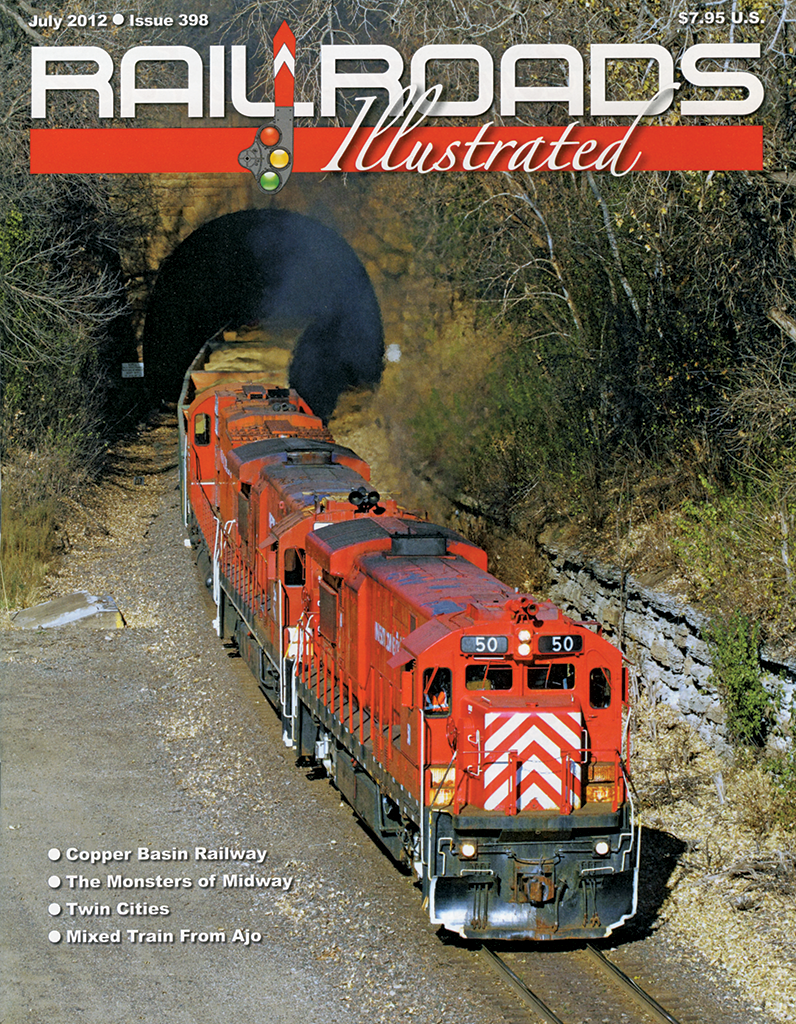 Railroads Illustrated July 2012
Features:
Copper Basin Railway • by Robert Kaplan — Serving the American Smelting and Refining Company and the Ray mine near Hayden, Arizona, the Copper Basin Railway offers a great opportunity to photograph in interesting rail operation nestled within beautiful desert scenery.
The Monsters of Midway • by Mark Lynn and Jeff Terry — New Business has given Minnesota Commercial a reason to reactivate its biggest power.
Twin Cities • by Michael Bargmann — Bringing Midwestern railroads out of the prairies and countryside and into the busy and photogenic terminal that is the Twin Cities of Minneapolis and St. Paul, Minnesota.
Mixed Trains from Ajo • by John E. Roberts, Sr. — During the 1970s decline of rail passenger service, riding a caboose or combine as a paying passenger on a freight train proved to be a great little adventure.
Departments:
Opening Shot • by Steve Crise
CTC Board—Current news items.
Parting Shot • by Jonathan Wright
---