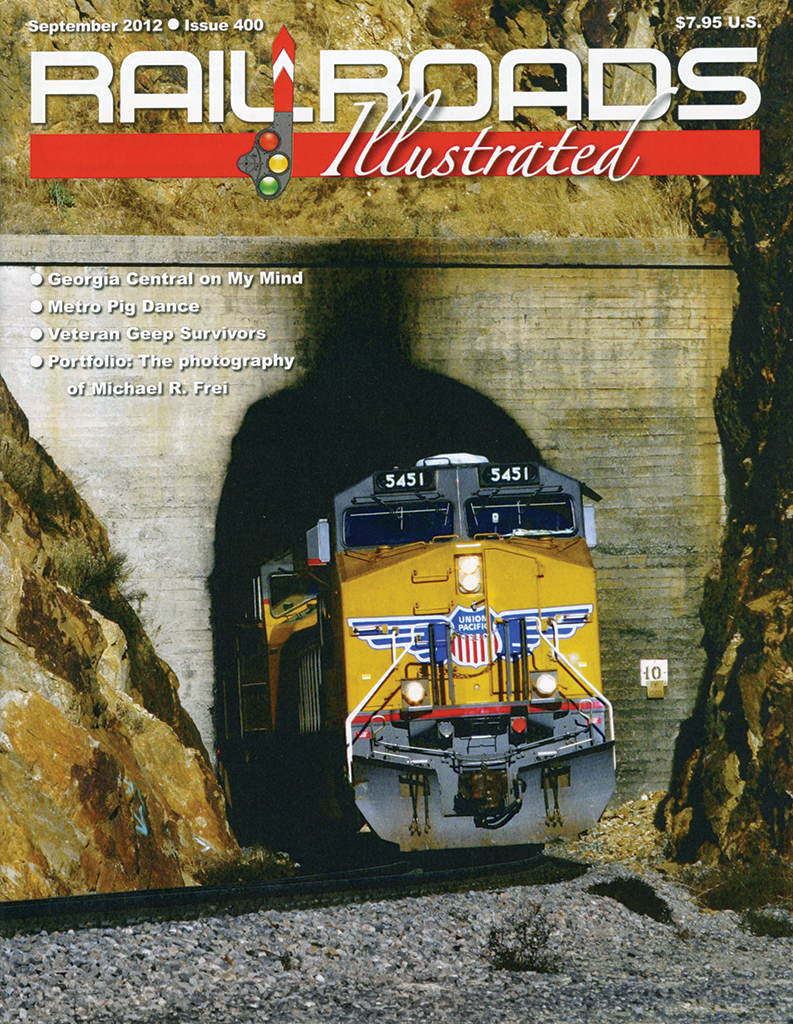 Railroads Illustrated September 2012
Features:
Georgia Central On My Mind • by Mark Mautner — The Peach State offers a chance to see some of the last U-boast still running in daily service in North America.
Portfolio—The photography of Michael R. Frei.
Veteran Geep Survivors • by Marcus W. Stevens — 50 years since the last GP9s were rolled off the factory floor, these ugly ducklings" are still enjoying long-lived success all across the continent.
Metro Pig Dance • by John Leopard — Everyday the BNSF and KCS perform a closely orchestrated spectacle to interchange piggyback traffic at Metro, Texas, a rural location 25 miles north of Dallas-Ft. Worth.
Departments:
Opening Shot • by A. Robert Johnson
CTC Board—Current news items.
Parting Shot • by Steve Patterson
"
---