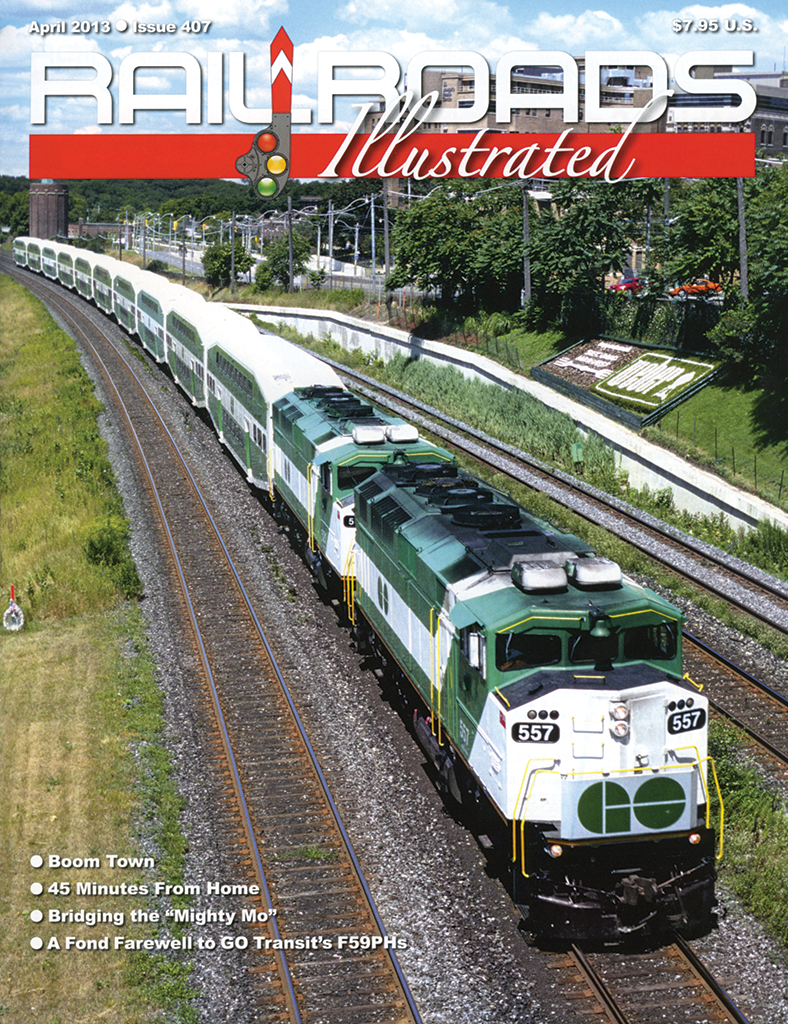 Railroads Illustrated April 2013
Features:
Boom Town • by Michael Murray — Rail's role in an East Coast refinery's new lease on life.
45 Minutes From Home • by Bruce Veary — Local railfanning doesn't have to mean you're settling for less just because you're not going somewhere new or famous.
A Fond Farewell to GO Transit's F59PHs • by Marcus W. Stevens — The distinct green and white passenger-haulers are fading but not disappearing; they're turning up in various second careers across North America.
Bridging the Mighty Mo" • by Darrell Wendt — A new railroad span at Plattsmouth, Nebraska joins the span built more than 130 years ago.
Departments:
Opening Shot • by Craig Williams
CTC Board—Current news items.
"
---