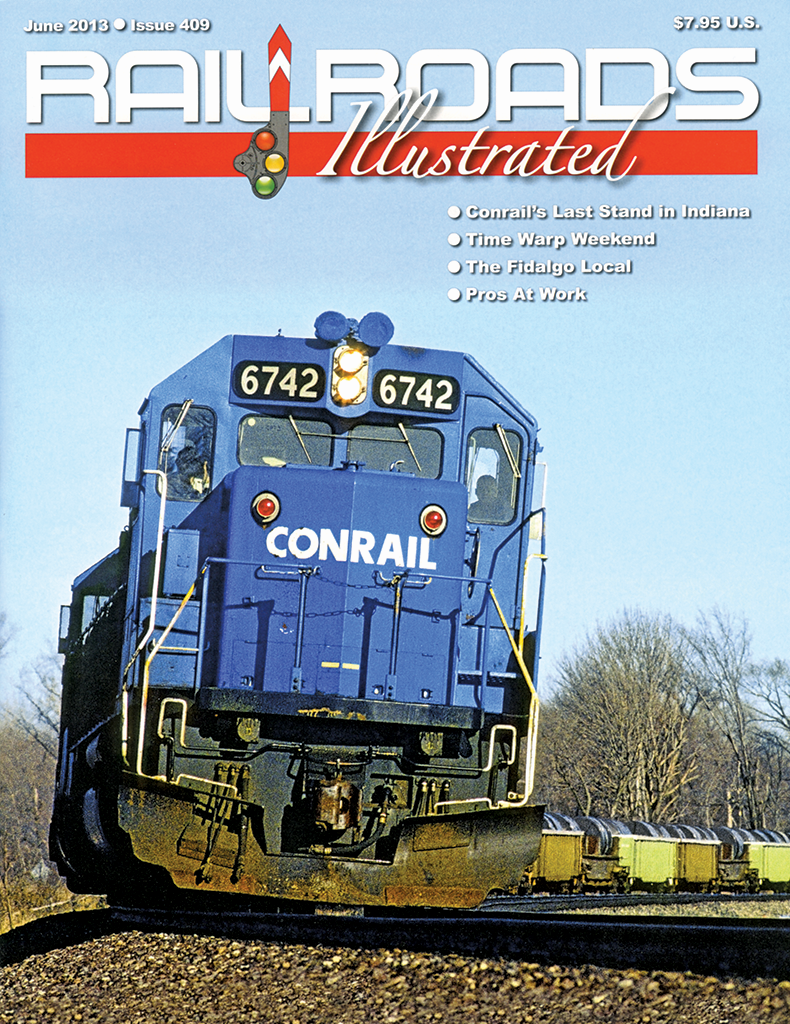 Railroads Illustrated June 2013
Features:
Conrail's Last Stand in Indiana  • by Chris Faulk — Now 14 years gone, for at least one railfan, Northern Indiana isn't the same without the charm of Conrail blue streaking through the cornfields.
Time Warp Weekend  • by David E. Baer — In May 2012, Youngstown, Ohio played host to a show of retro" Ohio Central and Youngstown & Southeastern motive power.
The Fidalgo Local: A Skagit Staycation  • by Jonathan Fischer — Along I-5 between Seattle and Vancouver, Skagit County offers convenient railfanning access in a pleasant and scenic location.
Pros at Work  • by George Hamlin — March 1, 1999 provided a rare opportunity to observe and record equipment maintenance activity occurring on the right-of-way.
Departments:
Opening Shot  • by Steve Dixon
CTC Board —Current news items.
Parting Shot  • by Mitch Goldman
"
---