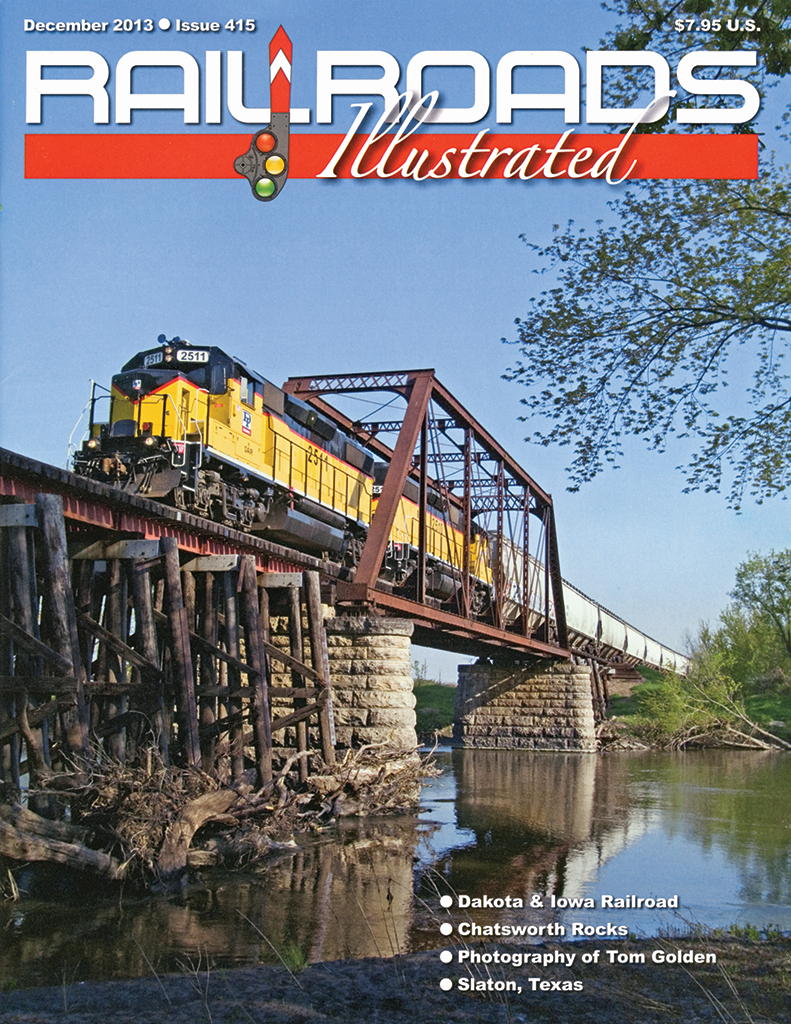 Railroads Illustrated December 2013
Features:
Scenic Line of the Midwest: Dakota & Iowa Railroad  • by John M. Leopard — This 100-mile stretch of former Milwaukee Road track offers a scenic diversity rivaling the Denver & Rio Grande Western.
Chatsworth Rocks!  • by Paul Jansson — For at least one railfan in this world, Chatsworth, California always inspires a smile and fond memories.
Solid Gold: The Photography of Tom Golden  • by Samuel S. Beck — To his friends, Thomas Jefferson Golden, Jr. was known as the Chicago Railfan Ambassador" in testament to his legendary hospitality.
Slaton, Texas: A High Plains Terminal  • by Chuck Bohi — A flight from the harsh New England winter led to this former AT&SF division headquarters.
Departments:
Opening Shot  • by John Leopard
CTC Board —Current news items.
"
---