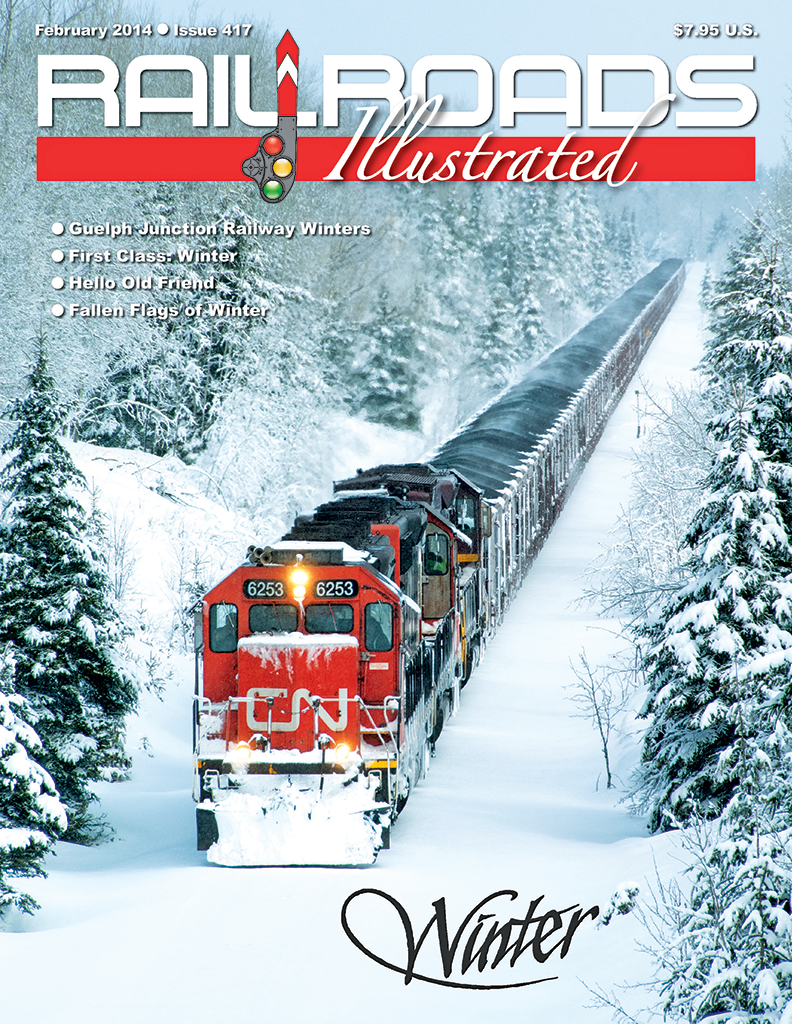 Railroads Illustrated February 2014
Features:
St. Thomas & Eastern Call It Quits  • by Marcus W. Stevens — The small carrier and its handful of interesting old motive power is folding, and its territory being absorbed by Ontario Southern.
Guelph Junction Railway Winters  • by Marcus W. Stevens — Near the tiny so-called village of Corwhin, Ontario, the onset of winter means daily fighting lots of snow.
First Class Photo Section  —Winter
Hello Old Friend  • by Mike Raia — A Labor Day event at the Illinois Railway Museum provided an opportunity to reconnect with a familiar piece of old equipment.
Fallen Flags of Winter  • by Carl Graves — For these seven former railroads, winter always had a marked impact.
Departments:
Opening Shot  • by David Schauer
CTC Board —Current news items.
Parting Shot  • by David Schauer
---