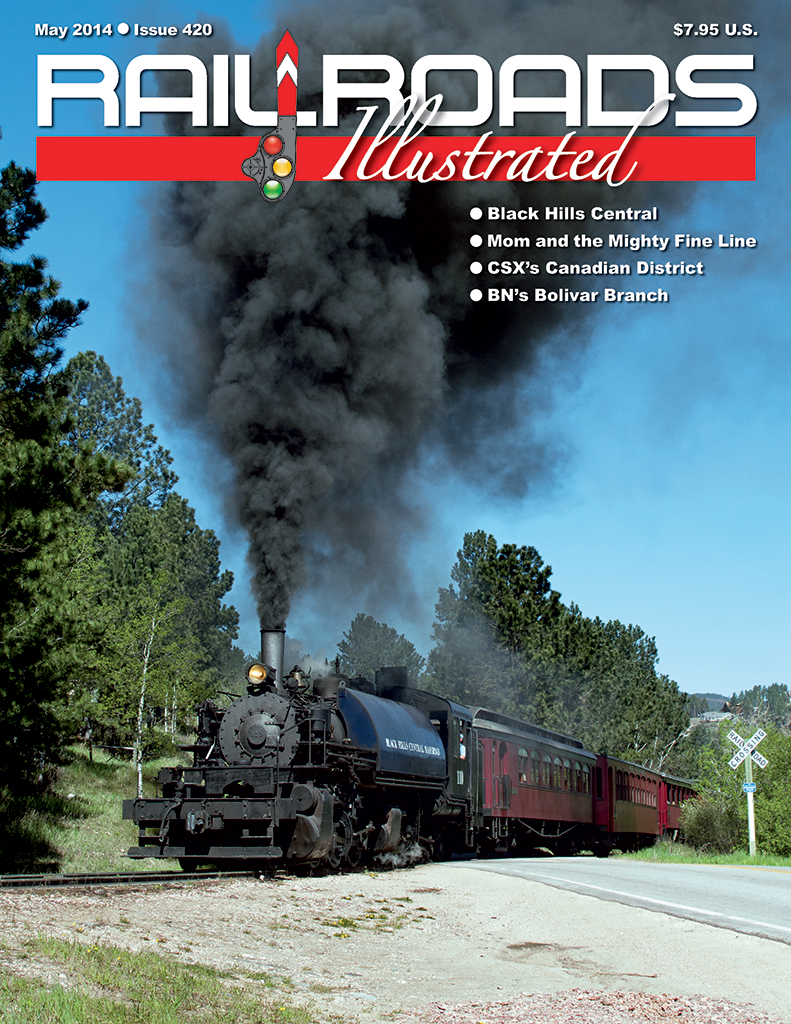 Railroads Illustrated May 2014
Features:
Black Hills Central RR  • by Jeff Terry — South Dakota's colorful 1880 Train" plies the rails of one of America's oldest tourist railroads.
Mom & the Mighty Fine Line • by Laurence Pearlman — Interest in trains is usually passed from father to son—but not always.
CSX's Canadian District • by Steve Host — This tiny, isolated section of the CSX system, often forgotten, sometimes even on the system map, operates like a Class I shortline.
The Burlington Nnothern Bolivar Branch  • by Bob Plough — The final years of the Frisco High Line.
Departments:
Opening Shot • by John Biegn
CTC Board—Current news items.
Parting Shot • by Jack Delano
"
---