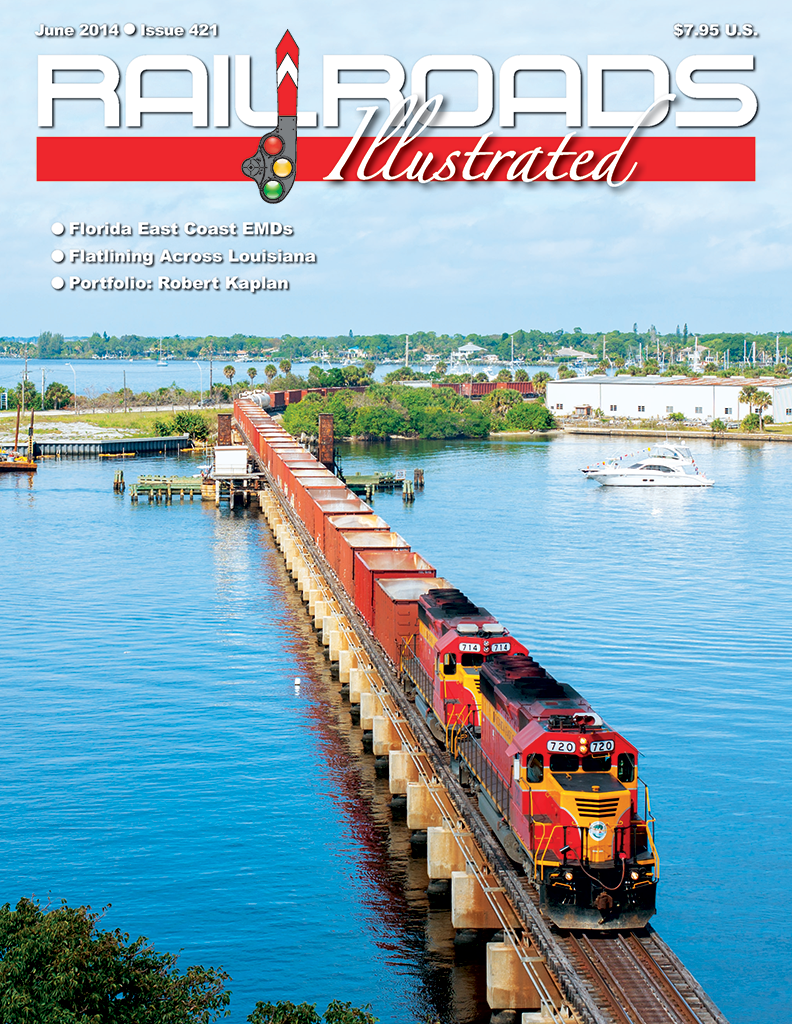 Railroads Illustrated June 2014
Features:
UPS Leaves the North Lines • by Michael Bargmann — An upsurge in traffic during 2013, combined with one of the worst winters in 30 years, left BNSF running to catch up, and leaving UPS behind.
Steam Returns to N&W Coalfields • by Chase Gunnoe — In April, the Norfolk Southern 21st Century Steam Program performed a series of sold-out public excursion with Southern Railway 2-8-0 No. 630.
Florida East Coast: Last Days of an EMD Stronghold • by Scott Harris — Railfanning tends to be a pursuit of the vanishing, with photographers scrambling to document the last moments of this or that feature of once-modern railroading before it's gone forever. Such moments are playing out right now in East Florida.
Flatlinning Across Louisiana • by Paul Jansson — If the medical definition of flatlining connotes a grim picture, the Kansas City Southern's definition may seem somewhat of a misnomer. The KCS flat line" across northern Louisiana is the picture of growing health.
Portfolio —The photography of Robert Kaplan.
Departments:
Opening Shot • by Paul Jansson
CTC Board—Current news items.
"
---