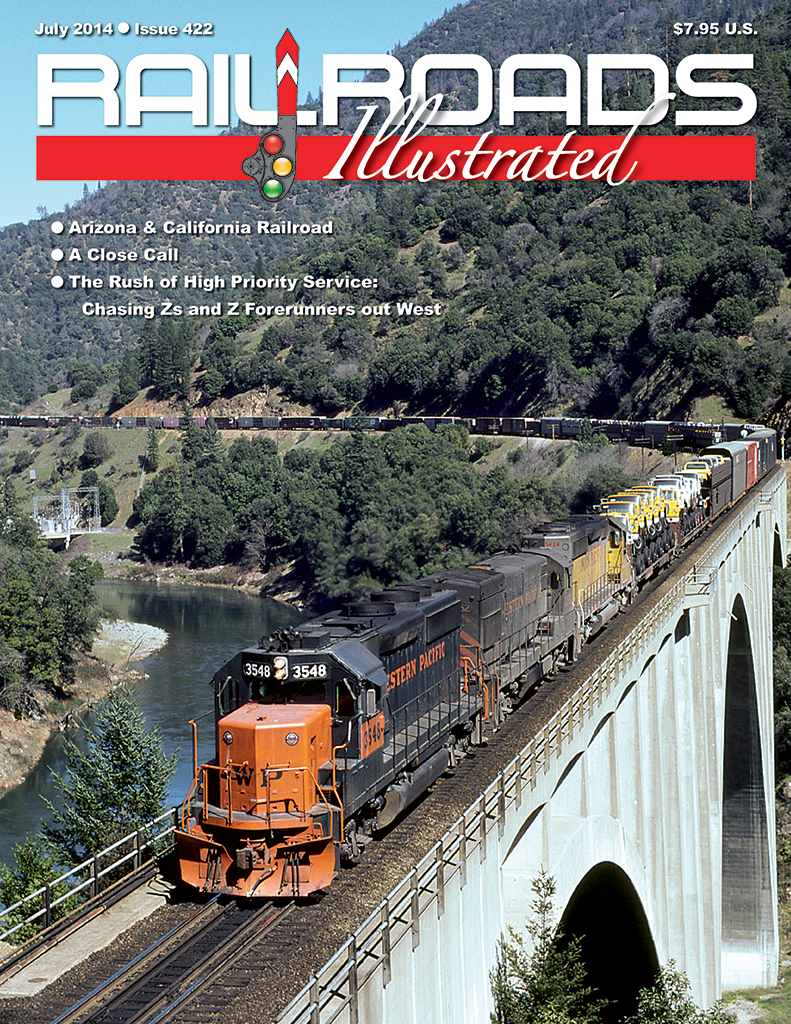 Railroads Illustrated July 2014
Features:
Arizona & California Railroad • by Michael Bargmann — A lonely shortlines in the desert Southwest.
The Rush of High Priority Service • by Steve Jessup — Chasing Zs" and "Z" forerunners out west.
A Close Call • by Chris Raught — A derail-turned-collision serves as a vivid reminder to always be alert along the rails.
Departments:
Opening Shot • by James A. Speaker
CTC Board—Current news items.
Parting Shot • by Steve Schmollinger
"
---