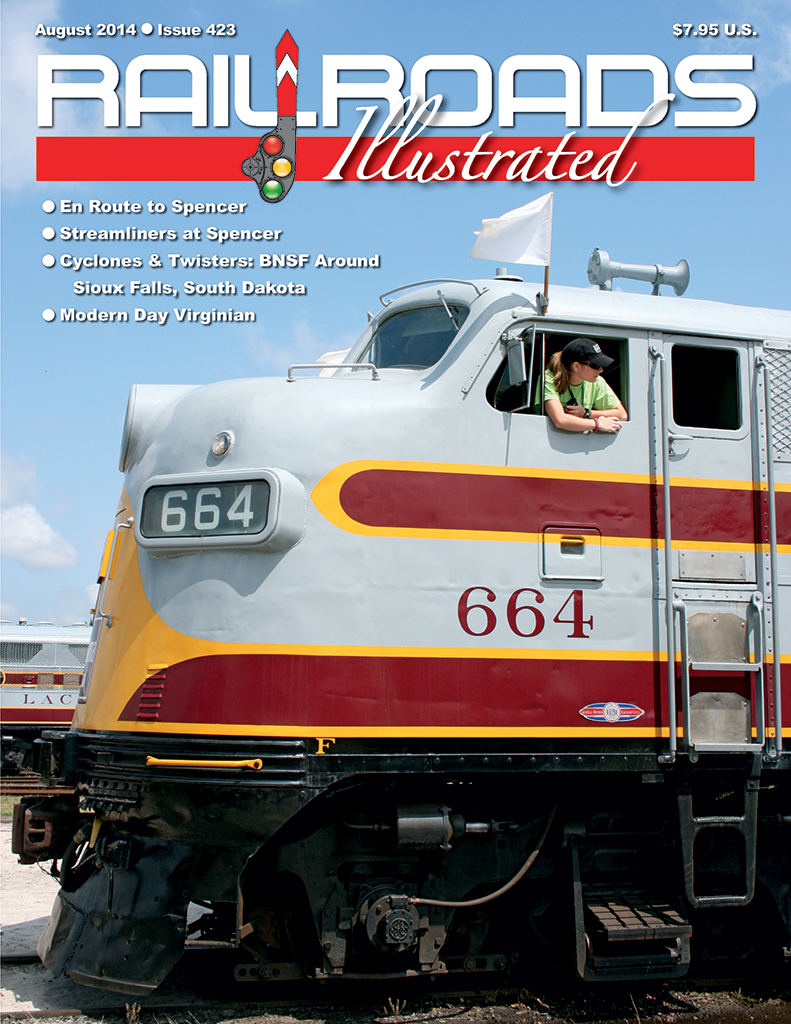 Railroads Illustrated August 2014
Features:
En Route to Streamliners at Spencer • by Robert Kaplan — The event proved the perfect excuse to railfan around North and South Carolina.
Yes, They Did it Again! • by Steve Jessup — Streamliners draw thousands to Spencer.
Cyclones & Twisters • by John Leopard — BNSF around Sioux Falls, South Dakota.
Climb to Clark's Gap  • by Samuel Phillips — The modern day Virginian.
Departments:
Opening Shot • by Samuel Phillips
CTC Board—Current news items.
Parting Shot • by Samuel Phillips
---