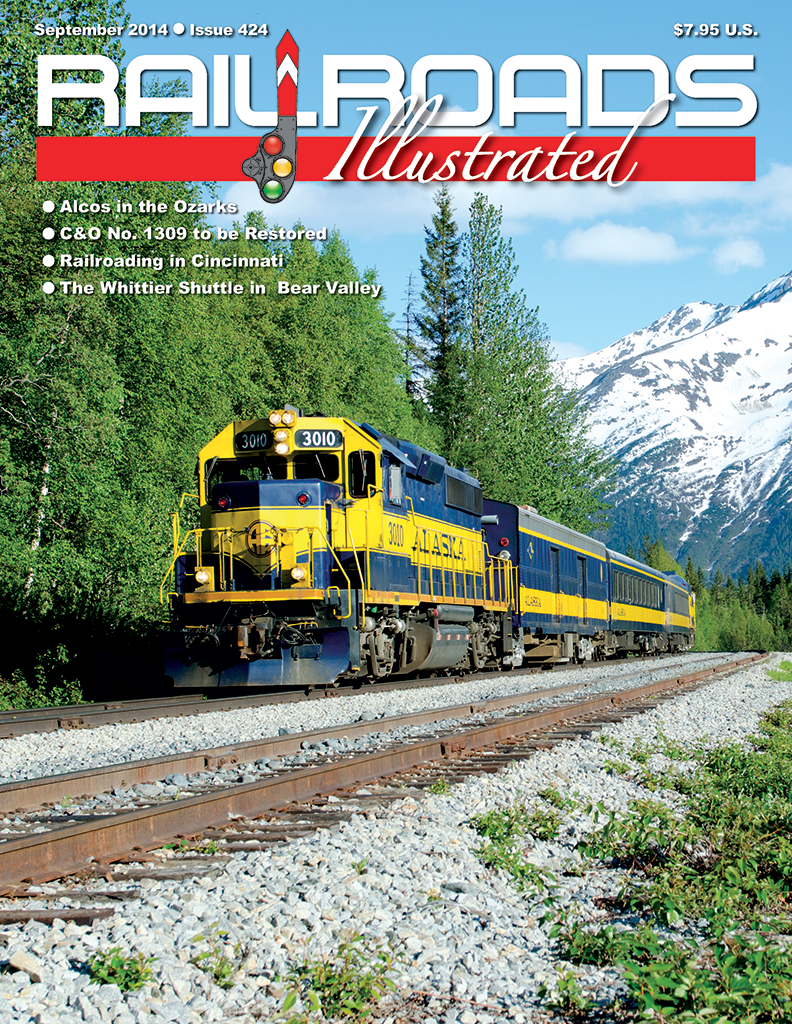 Railroads Illustrated September 2014
Features:
Former C&O 2-6-6-2 No. 1309 to be Restored to Service • by Alex Mayes — The Western Maryland Scenic Railroad has acquired the big articulated steamer for its passenger runs between Cumberland and Frostburg, Maryland.
The Whittier Shuttle in Bear Valley • by Jonathan Fischer — The Bear Valley area is one of the more locations to photograph on the Alaska Railroad. But it's also truly majestic.
Alcos in the Ozarks! • by Jason Leverton — From June 10 to June 15, Springdale, Arkansas played host to the 2014 NRHS convention.
Railroading in Cincinnati • by Steve Schmollinger — Though not the national cultural influence it used to be, Cincinnati remains a Midwestern jewel, what with its many hills and bluffs, the beautiful Ohio River, and its impressive skyline.
Departments:
Opening Shot • by Chase Gunnoe
CTC Board—Current news items.
Parting Shot • by Steve Schmollinger
---