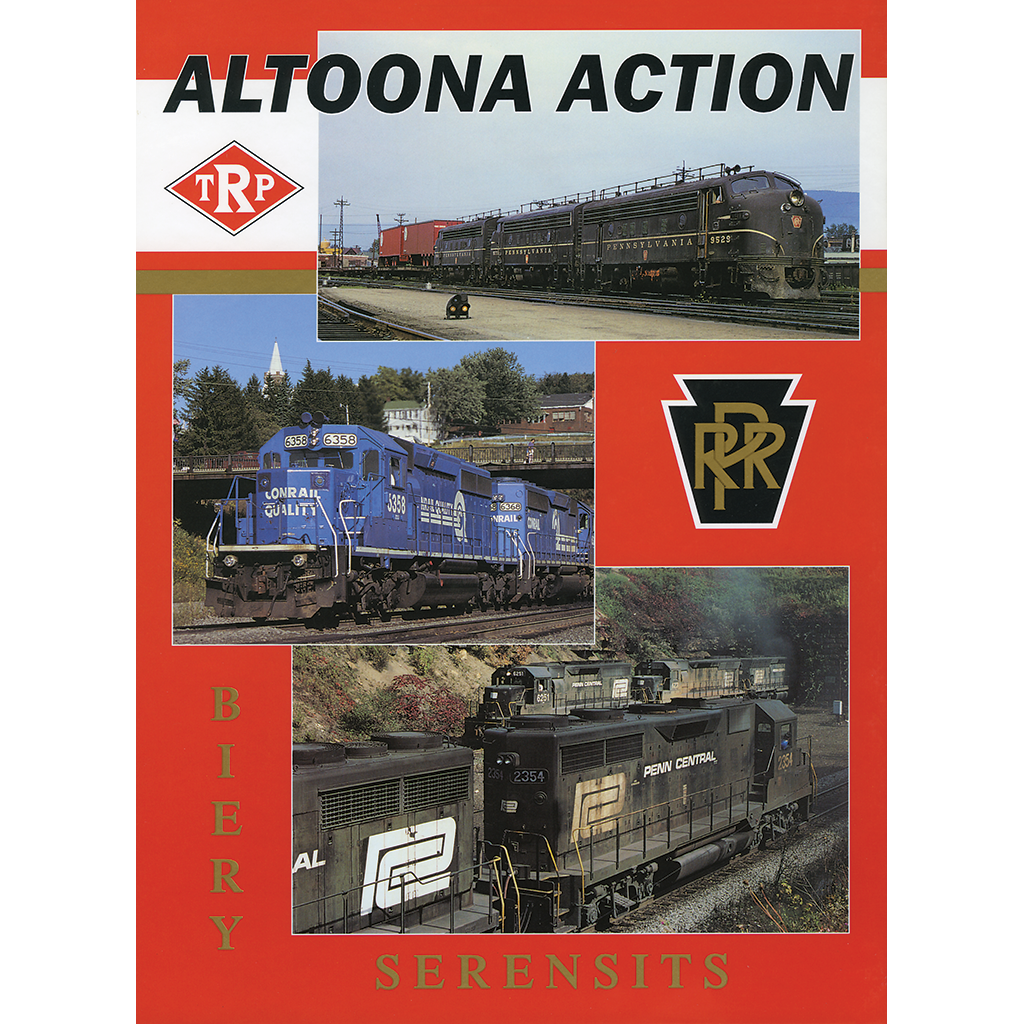 Altoona Action
Altoona Action is a hardcover book featuring 30 years of railroading in and around the city of Altoona, Pennsylvania. Brilliant black & white and color photography, taken between the mid-1960s and the mid-1990s, presents the Pennsylvania Railroad, Penn Central and Conrail. In addition to Altoona, the book covers Horseshoe Curve, Gallitzin, Cresson, Tyrone and Spruce Creek.
To complement the beautiful photographs are histories of Gallitzin and the long-forgotten industrial town of Bennington. You will also learn of two ways in which the Pennsylvania Railroad harnessed the power of the atom for their own use! Additionally, there are old and new maps of the area and excerpts from timetables. At the end of the book is a complete index and bibliography that will come in handy for those who wish to research related topics. There is also a story written by a gentleman who came to Altoona to work for the P.R.R. in 1885, and recorded many details of what life in Altoona was like more than 100 years ago!
Thomas A. Biery took most of the photographs used in Altoona Action. Tom is a graduate of Penn State University and has a background in logistics. He has been published in many national magazines, including The Railroad Press, Time, Newsweek and Traffic World. He has previously authored Chessie System Cumberland Action and ALCO's to Allentown.
Altoona Action is hardcover, 8-1/2 by 11 inches and 128 pages printed on heavy, high-gloss paper that gives the photos a very crisp look and allows you to see all of the details!
---